Patient And Family Programs
From practical care to grief counseling, our caring, compassionate interdisciplinary teams are here for you and your loved one — on call 24/7 — ready to support you in every way.
More Support — When You Need It Most
Catholic Hospice puts you in control of your quality of life, with compassion, dignity and respect. We also support your family with many bereavement and counseling service options.
More quality time
Our specialized team spends more hours a day with our patients and their loved ones than any other hospice provider in Miami-Dade and Broward counties.
Questions? Reach Us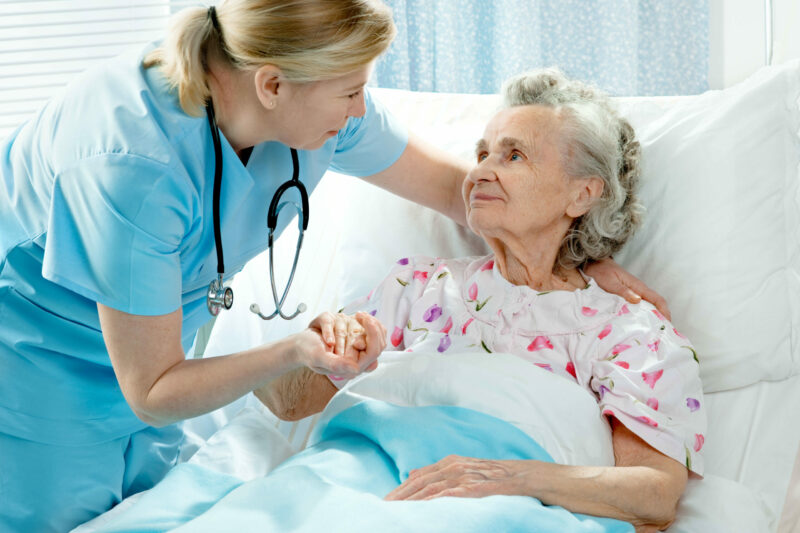 Holistic and individualized
Your comfort is our priority — which is why we tailor all care to your preferences and needs. This includes full coordination, medical supervision, pain management, emotional and spiritual support, plus family support, therapeutic approaches to individualized care and much more.
See All Programs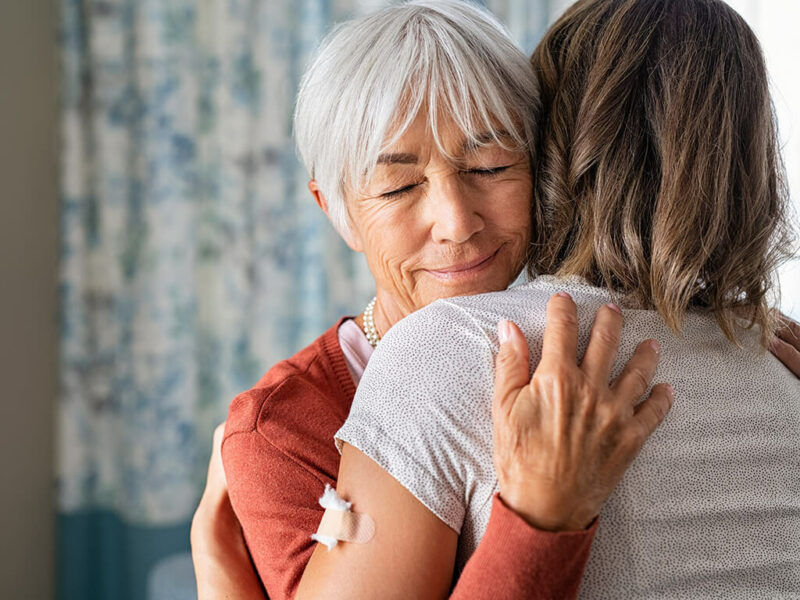 Your home or ours
We can deliver care in your home, at your assisted living or long term care residence or in one of our three CHS Inpatient Care Centers. Regardless of location, we'll ensure you and your loved one shares time together in peace, comfort and dignity. Get more details on hospice admission criteria for both our Inpatient Care Centers and in-home continuous care.
Take a Virtual Tour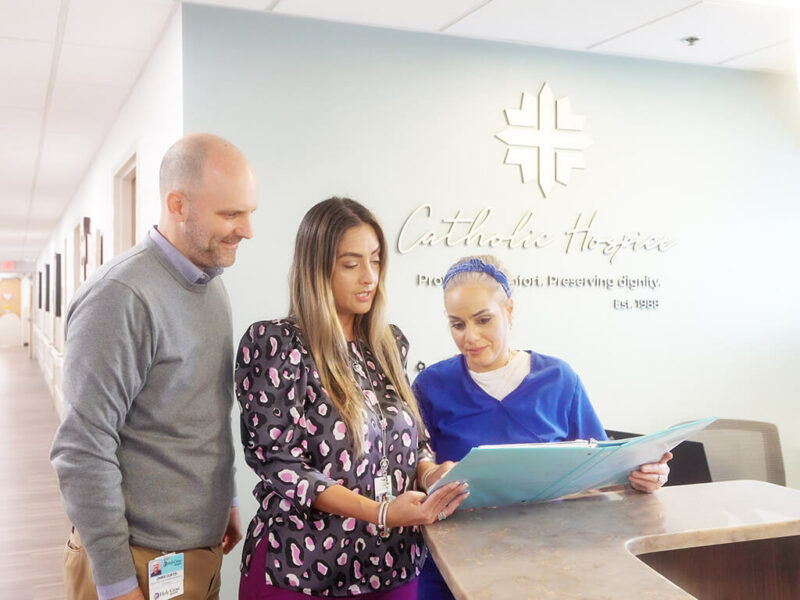 Your Gift Touches Many Lives
As a non-profit, we rely on donors to fund programs like Wishes Granted and others helping hospice patients. Big or small: your donation matters!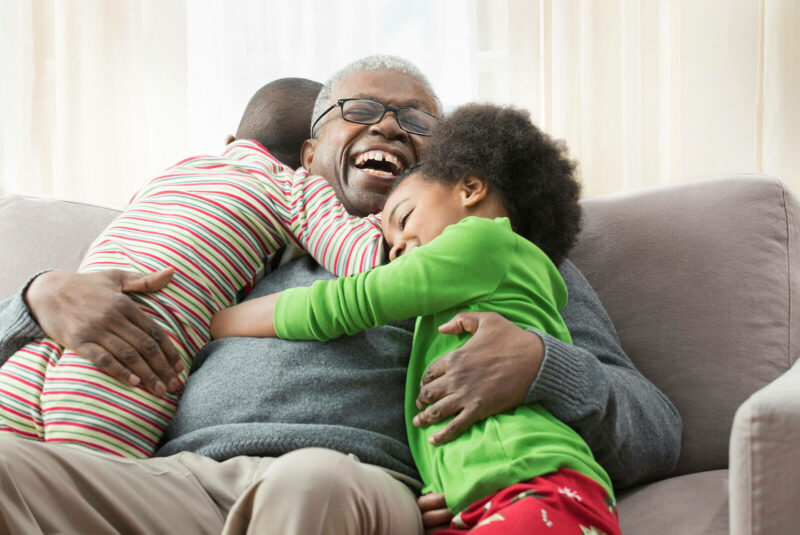 Take A Virtual Tour: Hospice Inpatient Care Center
View our comfortable Hospice Inpatient Care Center facilities, including private rooms and family gathering spaces.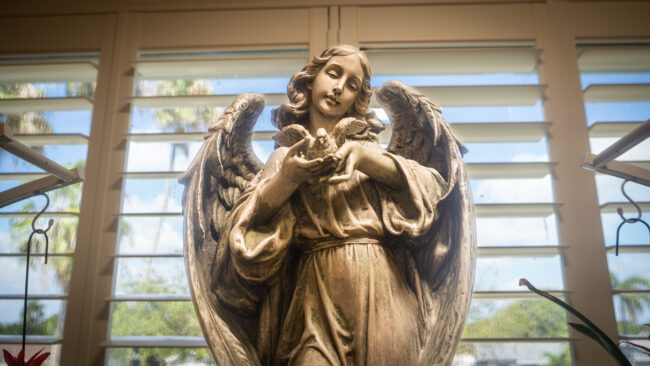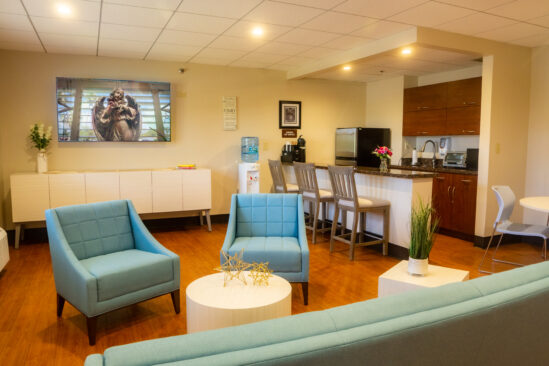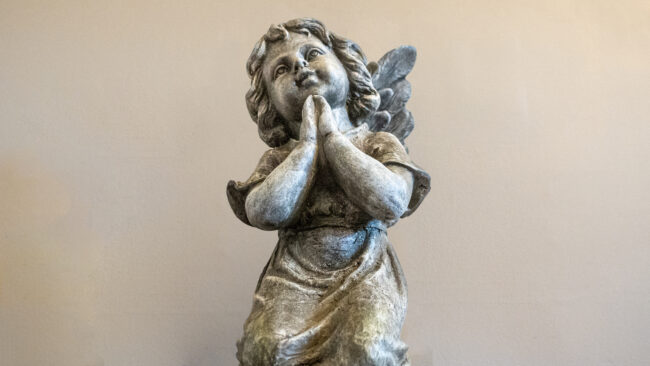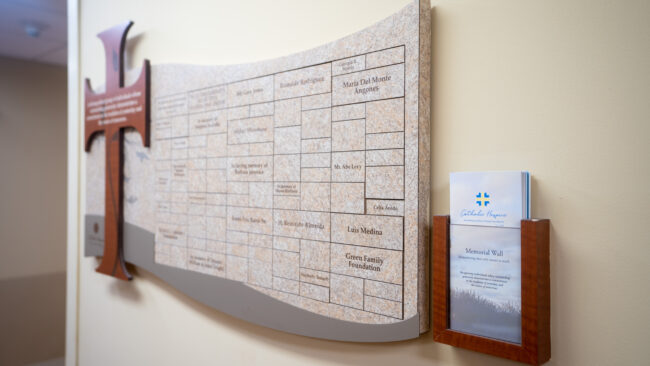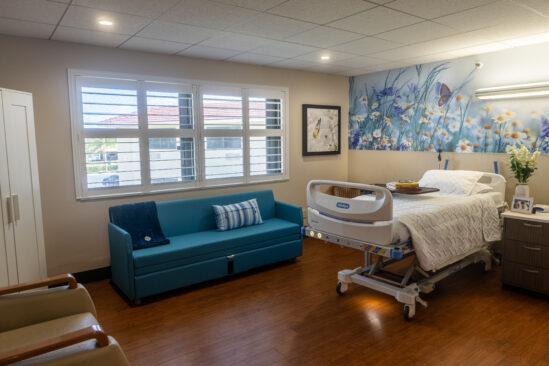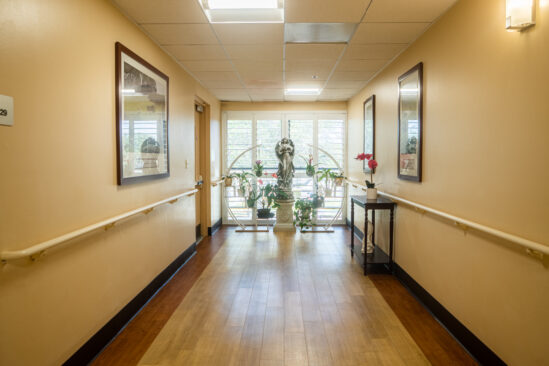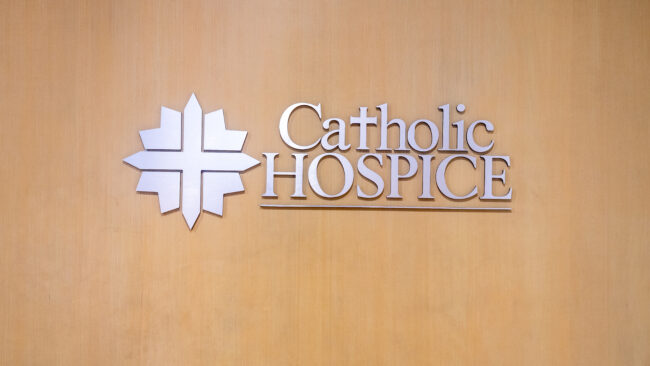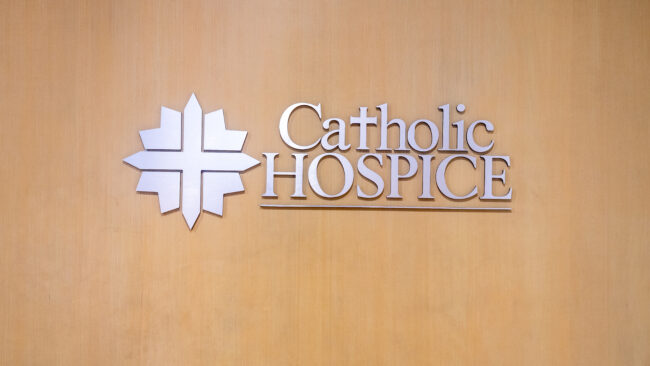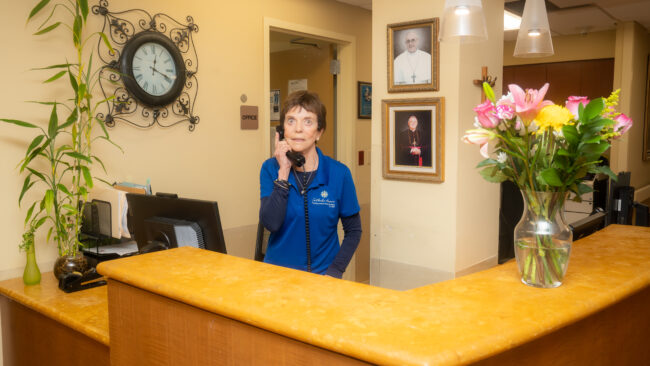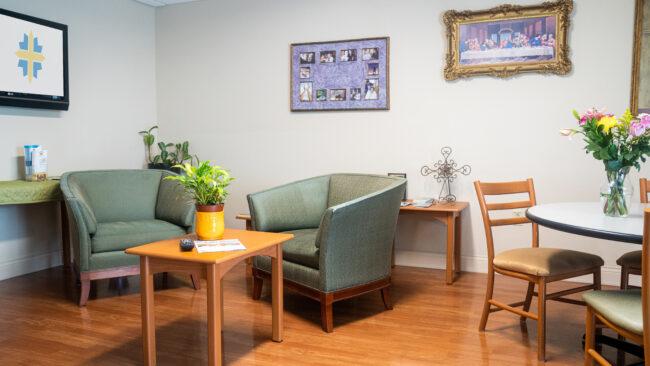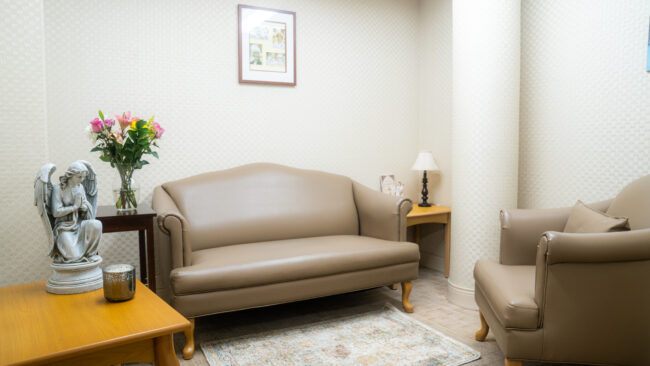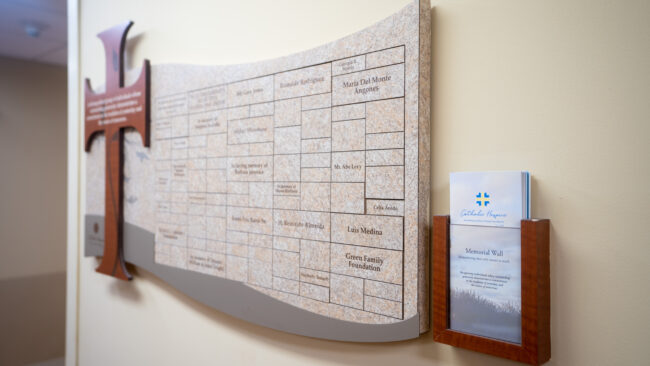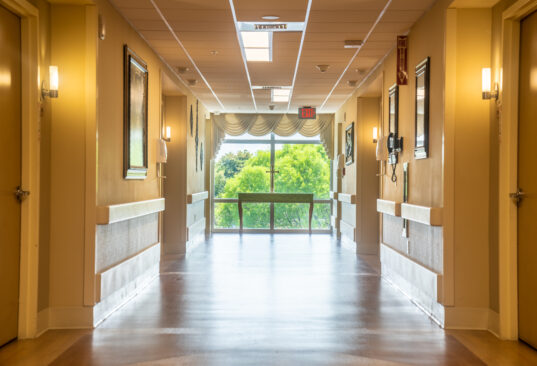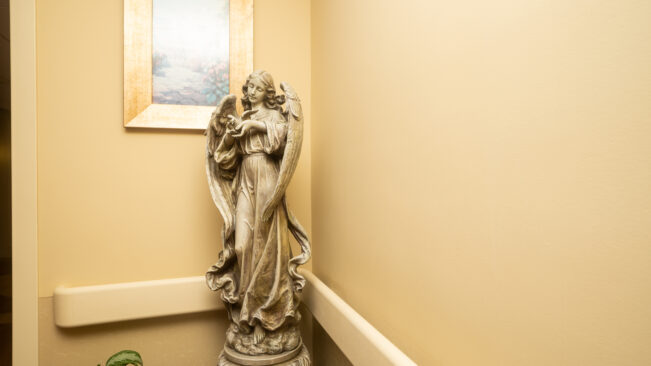 In-Home Care | Three
In-Patient

Care Centers
Our hospice team can travel to your home; assisted living or nursing home residence or care for you at any of our three welcoming Inpatient Care Centers: Holy Cross Health (Fort Lauderdale); St. Anne's (Miami); or St. Catherine's West (Hialeah Gardens).
Latest News / Upcoming Events
Volunteers Needed
Share your compassion and companionship
Your help means the world to those facing difficult times. Provide companion care, assist with pet care, shopping or other tasks. Families are grateful for any time you can spare.
To learn more about volunteer opportunities, please contact our Volunteer Services Department at 305-351-7052 or VolunteerServices@catholichospice.org.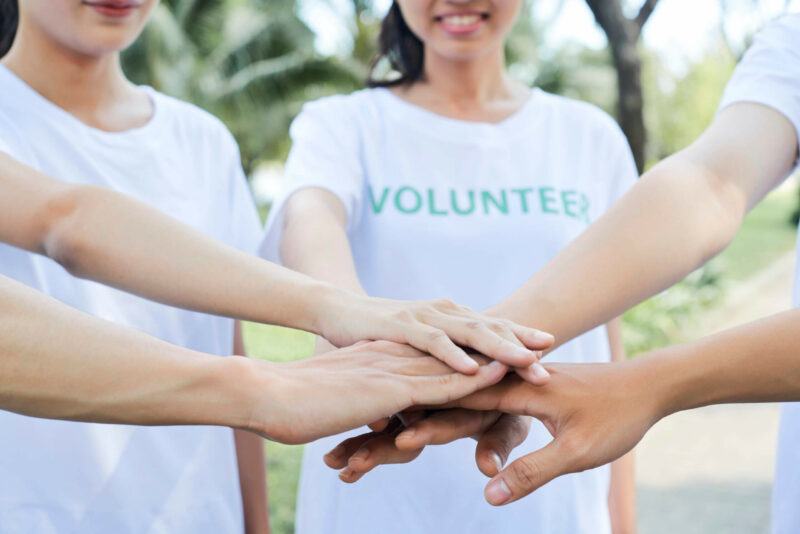 Affiliations and Accreditations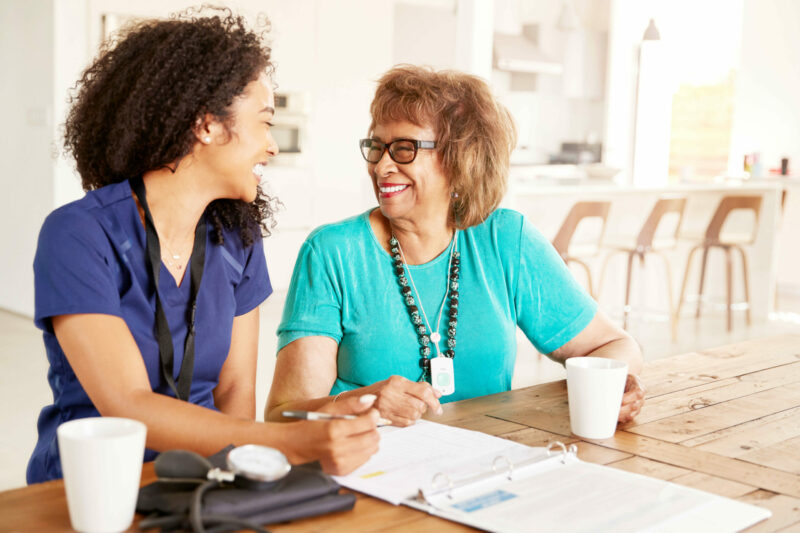 Hospice is specialized end-of-life care to improve your quality of life. Hospitals focus on treating acute injuries or illnesses. Hospice is specifically designed to provide comfort, pain management, family connection, spiritual support, and other services. Hospice is a special type of palliative care to ensure comfort and ease for those with a life-limiting illness.
An interdisciplinary team of professionals provide pain control, symptom management, psychological and spiritual support for the patient. Hospice volunteers also provide support to the patient and family. Hospice care can be delivered at home or in a comfortable inpatient care center, enabling families to remain together in peace, comfort, and dignity.
Anyone can refer a patient to Catholic Hospice. To be admitted, a patient must:
Have an incurable disease with a life expectancy of six months or less, as certified by a physician. Catholic Hospice serves patients with all diagnoses, including: AIDS, Alzheimer's, Cancer, Cardiac Disease, Congenital Disorders, Gastro-Intestinal Disease, Hematologic Disorders, Neurological Disorders and Renal Disease.
Focus on treatment aimed at comfort rather than cure.
Live in Broward, Miami-Dade/Monroe County at the time of service.
Hospice begins with a written authorization from your physician. Once we receive this authorization, an admissions representative will be available 24/7 to schedule a hospice evaluation when you or your physician requests.
We can meet with you at any time to explain care and services, so we can ensure the best resources for your preferences and needs.
We assign a dedicated care team with expertise matched to your condition and they all communicate/collaborate together, so your care is seamless.
Your care team includes physicians, nurses, home care aides, social workers, spiritual caregivers, counselors and volunteers.
We coordinate, deliver and set up everything you need – supplies/beds/medical equipment.
Reach our team now: we can share more about how hospice works; insurance coordination; referral help and much more, as well as answer any other questions you have.
Medicare-certified hospices provide nursing care, social services, physician services, counseling services (including spiritual and dietary), home care aides, bereavement services, physical, occupational and speech therapy services.
Short term, in-patient care (for respite, pain control and symptom management), continuous care in the home, and medical equipment and supplies (including drugs and biologicals) are also available. Additional services can be offered. Therefore, the range of hospice services may vary based on individualized patient needs.
Hospice care is a patient-centered program meeting the goals and expectations of patients and families.
Hospice treats the person, instead of the disease; focuses on the patient and family, instead of just the patient's condition.
Hospice focuses on quality of life.
Hospice uses the combined knowledge and skills of an interdisciplinary team of professionals, including physicians, nurses, home care aides, social workers, spiritual caregivers, counselors, and volunteers.
Hospice services are covered by Medicare, Medicaid and most private insurance and managed care plans. Catholic Hospice raises funds for indigent patients who have no insurance or whose insurance does not cover all costs of care.
How Can We Help? Contact Us Now
"*" indicates required fields