Specialized Rehabilitation Services
We specialize in care for patients with acute or chronic illnesses. Need skilled nursing, home health or other support? CHS can coordinate it all, so you can focus 100% on healing.
Stroke Rehabilitation
CHS medical rehabilitation hospitals are dedicated to providing you or your loved one with the best possible outcome after a stroke. Our goal is to optimize the level of independence and maximize the patient's quality of life.
Cardiac Therapy
Meeting or exceeding expected outcomes: it's how our team earned its stellar reputation. We're the expert resource for successful recovery from heart attacks and other heart diseases.
Outpatient Programs
Our specialty programs provide pain/fatigue medication support, therapeutic strategies, home/worksite modifications; and assistive devices/equipment. Our clinics, staffed by physicians, therapists, nurses and other professionals, combine specialized medical care and rehabilitation support.
Aquatic Therapy
Aquatic therapeutic exercises improve function, as supplemental support to your land-based therapy or as a primary treatment. View our indoor, temperature controlled Aquatic Center.
See it all first-hand. Take a virtual tour of our full-service inpatient rehabilitation hospitals located on our North Campus (Lauderdale Lakes), Villa Campus (North Miami), West Campus (Hialeah Gardens), and South Campus (Miami).
Quality And Pricing Transparency
Rehabilitation Services: Outpatient & Inpatient Locations
Leading-edge inpatient and outpatient rehabilitation services are just a short drive away! Find convenient CHS clinics and rehab hospitals throughout Miami and Ft. Lauderdale.
Support Groups: Don't Go It Alone
Illness or injury recovery is tough on all involved: patients, loved ones and caregivers. Don't go it alone! Our English, Spanish and Creole support groups offer comfort, encouragement and practical advice from those navigating similar challenges.
Stroke Support Group: St. Catherine's Rehabilitation Hospital (North Miami)
All support groups are open to stroke survivors, families, and friends.
English, Spanish, and Creole:
Every second Tuesday of the month
1:00 – 2:00pm
Questions:
Call 305-891-8850 ext. 4000
Stroke Support Group: St. Catherine's West Rehabilitation Hospital (Hialeah Gardens)
All support groups are open to stroke survivors, families, and friends.
English and Spanish:
Every second Tuesday of the month
1:00 – 2:00pm
Questions:
Call 305-891-8850 ext. 4000
Stroke Support Group: St. Anthony's Rehabilitation Hospital (Lauderdale Lakes)
All support groups are open to stroke survivors, families, and friends.
English:
Thursdays
2:00 – 3:00pm
Questions:
Call 954.739.6233 ext. 1401
Email dwilliams@chsfla.com or moswain@chsfla.com
Parkinson's Support Group
The meeting will include 30 to 45 min of Parkinson's specific exercises where participants will be educated on a daily home exercise program by LSVT trained rehabilitation specialists. Handouts will be provided. Each session will also include an evidence based exercise activity specifically beneficial to patients diagnosed with PD.
St. Catherine's West Rehabilitation Hospital (Hialeah Gardens)
Every first Wednesday of the month
1:00 – 2:30pm
Program supported by the University of Miami Parkinson's Disease & Movement Disorders Center
Fall Prevention Program
St. Anthony's Rehabilitation Hospital (Lauderdale Lakes)
Inpatient Rehabilitation: FAQs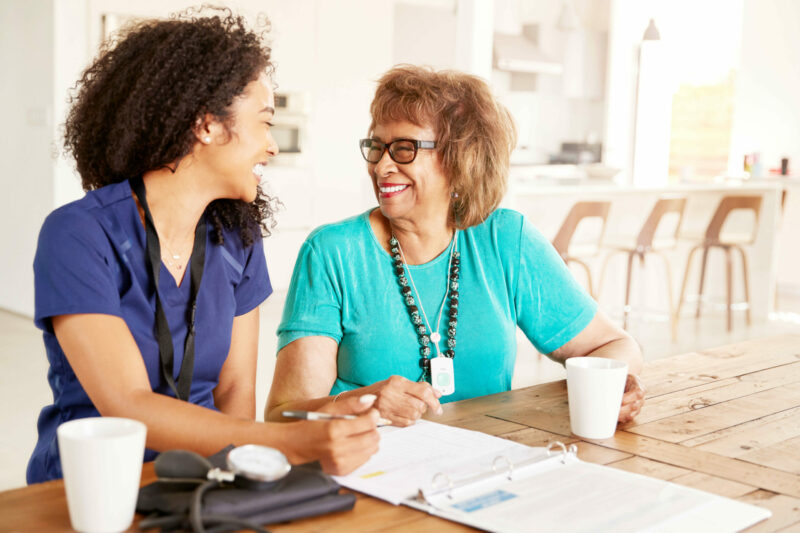 A major illness or injury can leave a person limited in his or her ability to function independently. The simplest tasks may seem like impossible tasks. Rehabilitation is a process that assists patients in learning to take care of themselves again and in achieving the safest and most independent lifestyle possible.
An acute inpatient rehabilitation hospital is a specialized acute care hospital licensed by the State to perform inpatient rehabilitation.. An acute care hospital is a place that takes care of individuals with a serious illness or injury for a short period of time. As an acute inpatient rehab patient, you can expect a minimum of three (3) hours of therapy per day at least 5 days a week, including physical therapy, occupational therapy and/or speech and language pathology. You will be seen daily by your pysiatrist, and other medical consults as needed. In addition, you may receive the services of a psychologist, neuropsychologist,case manager and dietician. You will also be provided 24-hour rehab nursing services. While you may receive many of the same services in another setting, such as sub-acute or skilled nursing, an acute inpatient rehabilitation hospital offers more intense coordinated, interdisciplinary services in order to help you recover more rapidly and increase the likelihood that you can return home.
Generally, a major illness can leave a patient weak and frail. However, stroke, brain injury, and many neurological or orthopedic conditions are among the many we serve. The goal of the acute rehabilitation team can help the person regain his or her strength and independence. When the patient may have preexisting conditions that place them at risk for further complications, the interdisciplinary team develops training that includes families and caregivers to educate them on the safest strategies for mobility, Activities of daily life, and preventing further complications with lifestyle changes. The Admissions department of our hospitals will give you clear guidelines as to the type of patient that would most benefit.
Patients come to us directly or through a variety of referrals, including physicians, health care professionals, insurance companies ,community agencies and personal referrals from friends and families. Before admission, an evaluation is performed to assess:
Diagnosis
Medical Condition
Endurance/Tolerance for activity
Cognition/Ability to participate
Motivation/Willingness to improve
Once we receive the appropriate medical information, evaluate the patient, review insurance and/or consult with the patient's physicians, we determine if one of our Rehabilitation Hospitals is the most appropriate setting for the patient.
Rehabilitation is a custom-designed program for the patient that involves a team of professionals who will see to it that you receive proper training, exercise and practice. Of course, successful rehabilitation requires a great amount of understanding and support from family and friends. That is why we encourage family to become actively involved in the rehabilitation process.
No two people heal or learn at the same pace. How long one can expect to stay in the rehab hospital depends on the individual person and how well they are progressing. Generally, patients remain in rehab for as long as there is reasonable progress being made in several areas of functional ability. If the patient has reached maximum potential or if continued progress can be managed in an outpatient or home setting, discharge arrangements will be made. Patients with orthopedic diagnoses frequently progress well in 7 to 10 days, often continuing therapy at home or as an outpatient for several weeks. Some patients may require a longer stay before being discharged.
How Can We Help? Contact Us Now.