We Nurture Body, Mind & Spirit
Our two assisted living facilities are a strong option for people unable to live on their own, but do not need skilled nursing care. Our caring staff strives to maximize each resident's quality of life and emotional well-being through daily physical, social and spiritual support.
Personalized Help
Daily personal care assistance (bathing, dressing, grooming, eating)
Minor medical supervision, such as assistance with medication
Housekeeping and laundry
Professional on-site barber and beautician services
Security and emergency call systems
24-hour emergency service
Social services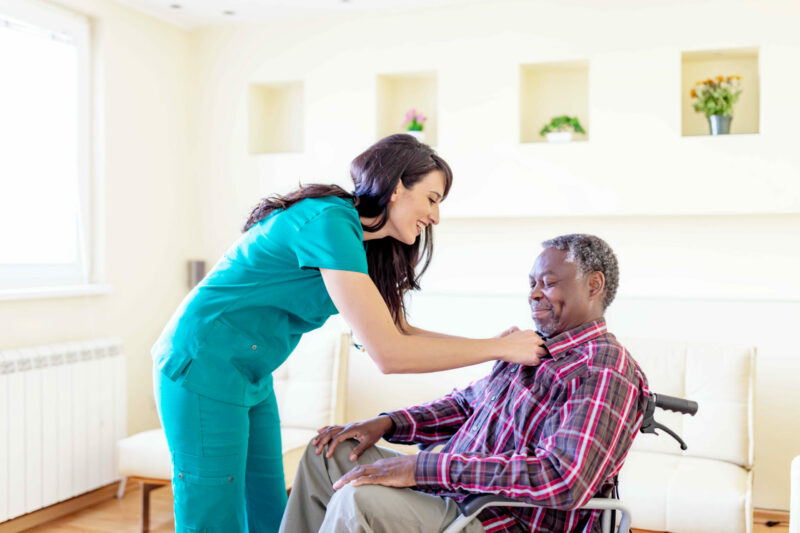 Dining, Wellness, Social Benefits
Three meals per day with restaurant-style table service and menus, plus daily snacks
Wellness and exercise programs
Social, cultural and educational activities
Exercise rooms and outdoor gardens
Library and game room
Daily Mass/On-Site Chapel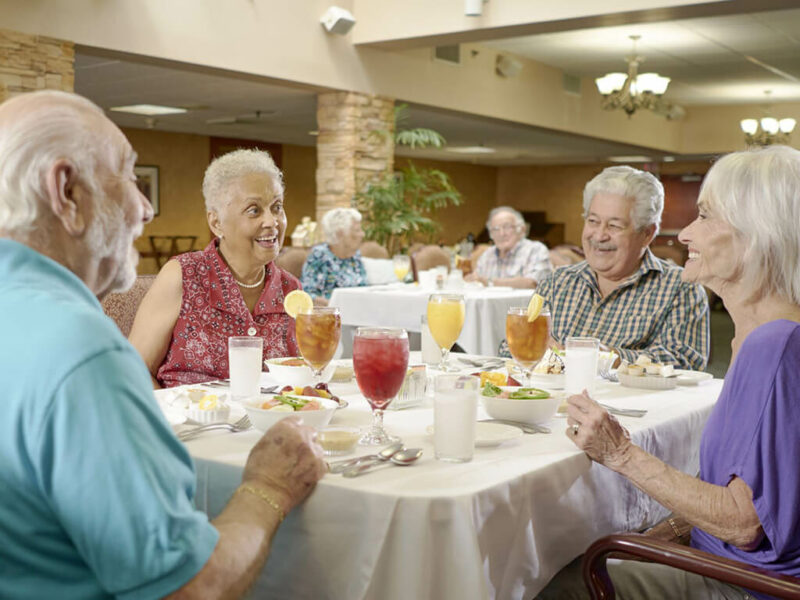 Transportation and Outings
Scheduled transportation for shopping excursions
Assistance with transportation to external appointments for personal needs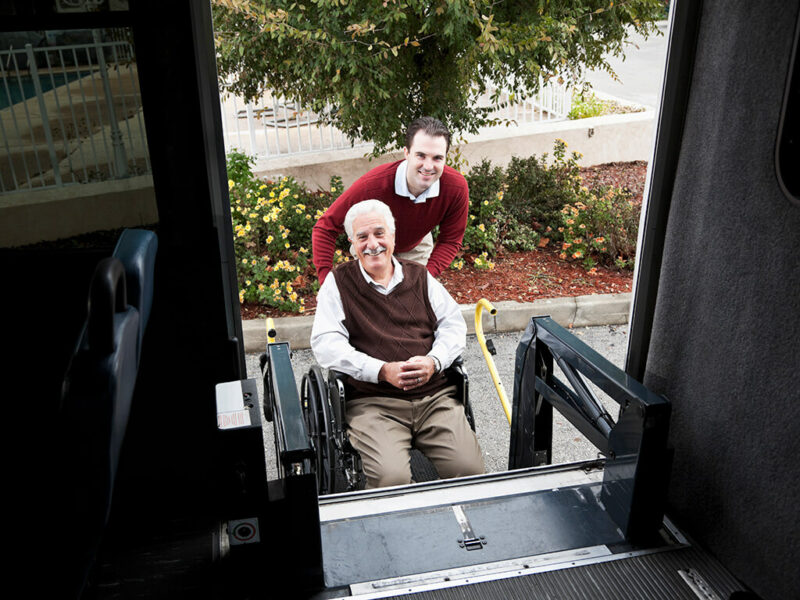 Take a virtual stroll through our two Assisted Living Facilities: St Anne's in South Miami and St Joseph in Lauderdale Lakes. View the grounds, apartments, dining and social spaces.
Newly Remodeled and Private Room Enhancements
We're pleased to announce that all private rooms at St. Joseph are recently remodeled. St. Anne's now boasts a beautiful new outdoor gazebo where residents can enjoy fresh air and relaxing outdoor visits with family and friends. In addition, St. Anne's Residence rooms will soon be private-only models as well, providing additional living space, privacy and comfort.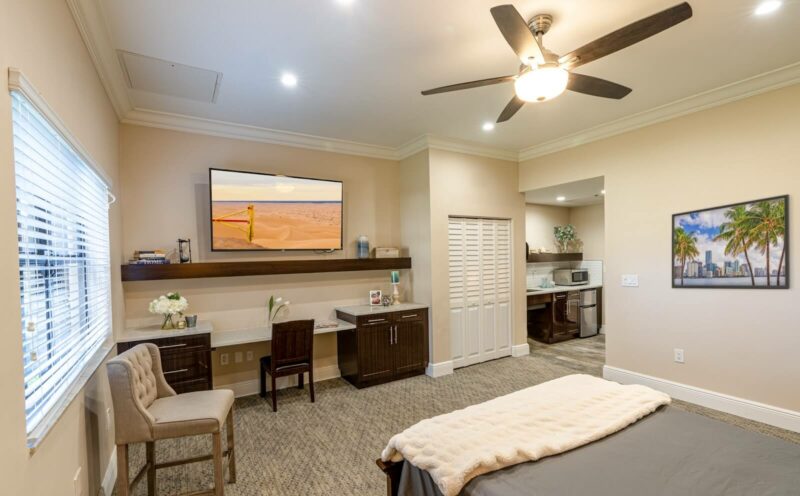 Always On
CHS is well prepared for South Florida's weather-related outages and disruptions. All our assisted living facilities are equipped with custom-built, full-service onsite generators, assuring 24/7/365 operational backup.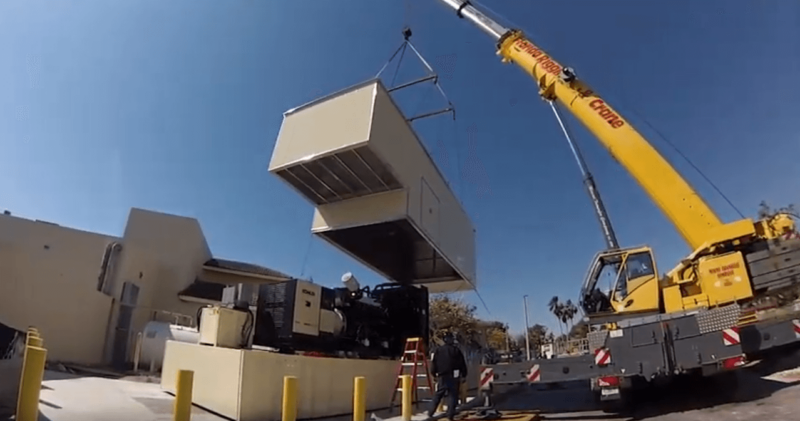 Caregivers: Everyone Needs A Break
Family caregivers are often so focused on caring for loved ones that they often neglect their own lives and well-being. Taking an occasional breather from elder caregiving is not a luxury or selfish. It's necessary to protect your own health, so you can continue helping others.
Schedule Respite Care
Trust the attentive, compassionate team at Catholic Health Services to take excellent care of your loved one. We'll assure you the peace of mind you deserve while you recharge on a quick getaway; travel for work; or handle other important tasks. We're completely flexible: schedule just a single day up to several weeks: whatever you need.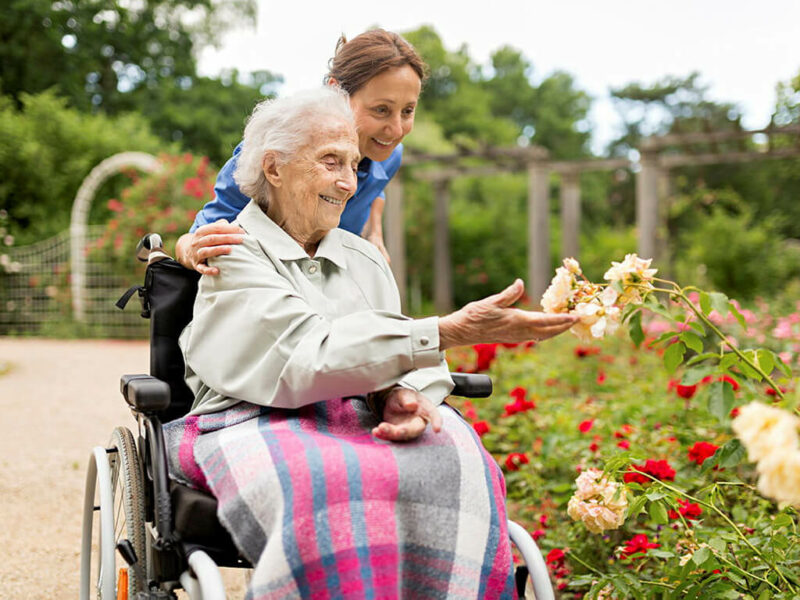 Assisted Living Facility Locations: Miami & Fort Lauderdale
Schedule an in-person visit to either of our top-quality Assisted Living Facilities: St Anne's in Miami and St Joseph in Lauderdale Lakes.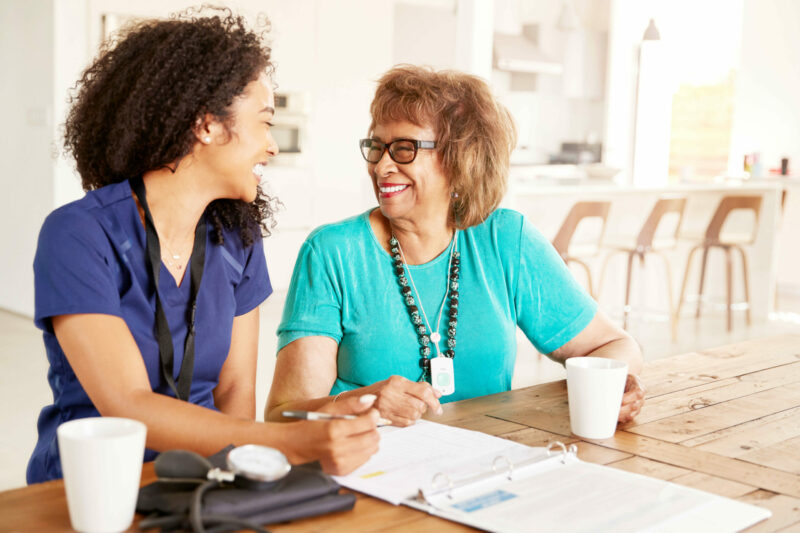 Assisted living is a long-term care option for elders who need a level of assistance higher than that of a retirement community, but not as extensive as a medical or nursing home or hospital. Assisted living facilities provide an independent lifestyle with customized assistance.
Assisted living communities offer a unique combination independent living and care. Unlike nursing homes and other medical facilities, assisted living facilities allow elders to maintain a sense of independence and involvement in a social community, while at the same time provide the assistance with daily life and peace of mind that comes with a professional support team.
Assisted Living communities are suited for residents who need assistance in their daily lives, including preparing their meals, facilitating transportation, maintaining their homes, assisting with hygiene, and managing their medication. Assisted living facilities are also good options for some residents living with disorders such as Alzheimer's, as well as mobility limitations, incontinence, or other conditions common in one's senior years.
Typical amenities available in assisted living homes may include personal care assistance (bathing, toileting, dressing, eating), access to health care and medical services, on-site social and spiritual activities, recreation and exercise facilities, wellness programs, transportation arrangements, 24-hour security, laundry service, and housekeeping.
It should be an integral part of your decision-making process, urge experts at ALFA. When making a major life decision such as choosing an assisted living community, it's important to be an informed consumer. Be sure that as a resident you'll be afforded respect, privacy, religious freedom, the right to voice grievances should they arise, maintenance of your personal finances, and control over health care decisions. Additionally, inquire about internal regulations regarding pets, alcohol, smoking, and other quality of life issues, to see if they correspond with your personal preferences.
Choosing the right assisted living residence takes a lot of research and legwork on your part. It's imperative to compare facilities in terms of unit availability, services offered, cost, and overall philosophy of care. Resources like Seniors for Living empower you to be proactive in requesting information and communicating directly with assisted living professionals. Upon hearing from an assisted living facility's representative, set up tours at residences of interest, observe residents to get a sense of each facility's atmosphere, and most important, be sure your individual needs will be met.
How Can We Help? Contact Us Now.