News & Events
It's easy to stay up to date with Catholic Hospice current events. On these pages, you can find the latest news and gain insights into our hospice program. You will also find helpful and informative articles about elder care and patient care in general. If you would like to learn more, feel free to contact us. We're here to make things better.
News
June 2, 2021
Catholic Hospice earned a 2021 Silver Seal of Transparency! Now our community can tangibly see our commitment to financial accountability. ...
more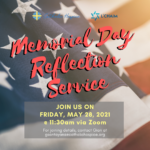 May 28, 2021
We would like to thank everyone who participated and joined us in today's special Virtual Memorial Day Reflection Service! If...
more
Check back soon...
We have no upcoming events scheduled at this time.