News & Events
It's easy to stay up to date with Catholic Hospice current events. On these pages, you can find the latest news and gain insights into our hospice program. You will also find helpful and informative articles about elder care and patient care in general. If you would like to learn more, feel free to contact us. We're here to make things better.
News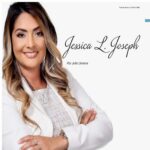 August 16, 2021
Our very own Manager of Philanthropy and Public Relations, Jessica Joseph, was featured in Bencomo Magazine.  Jessica shares her story,...
more
August 3, 2021
Every last Friday of the month, Catholic Hospice hosts a Reflection Service to give an opportunity for our staff and...
more
Check back soon...
We have no upcoming events scheduled at this time.