Tips for Healthy Eating on a Budget
March 11, 2022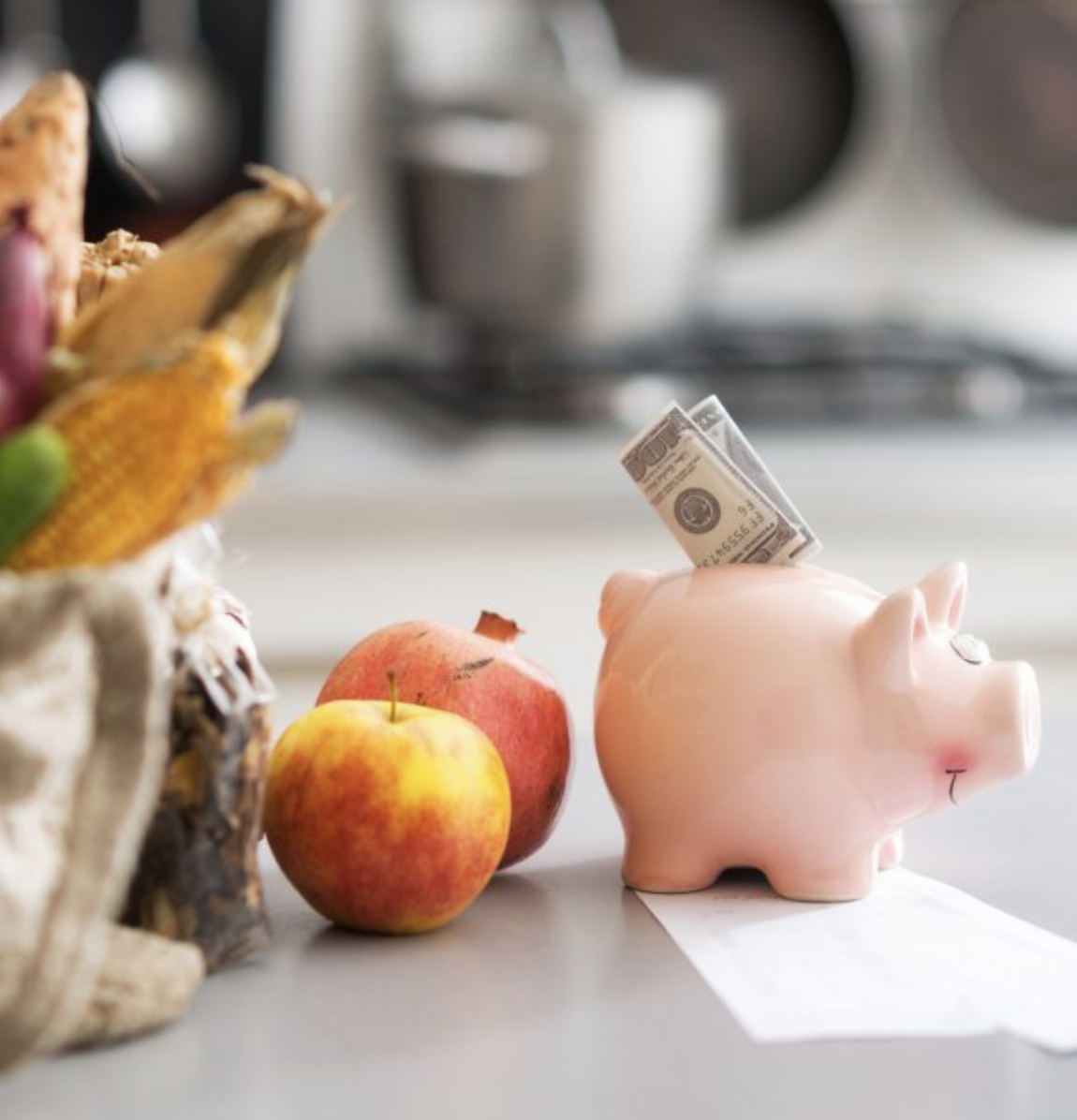 Eating healthy can be expensive but it's one of the best investments we can make for our health. Eating on a budget doesn't mean you have to sacrifice nutrition.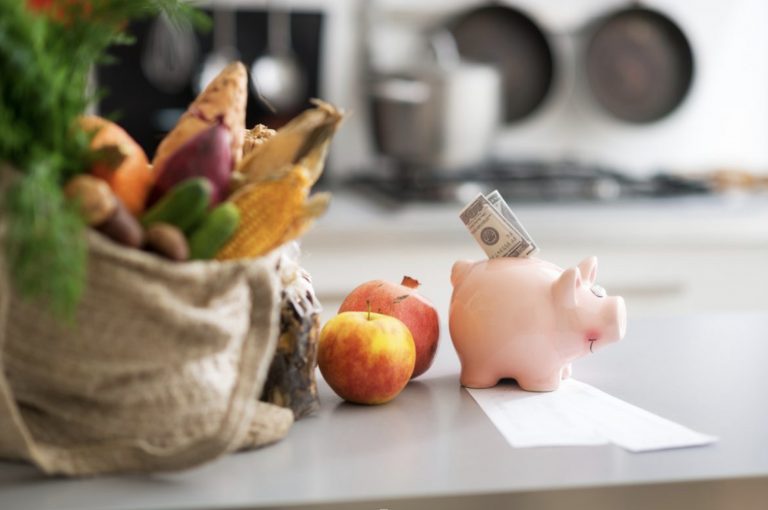 With a little know-how and planning, you can enjoy nutritious foods without breaking the bank.
A diet that includes plenty of vegetables, fruits, and lean proteins is important for good health, especially if you have certain conditions, like diabetes. Healthy eating is key to maintaining blood sugar levels in your target range. But the cost of nutritious foods can quickly add up.
Below are six tips to help you stretch prioritize nutrition while eating on a budget.
#1: Plan Your Weekly Menu
Knowing what you will cook ahead of time allows you to think about your food needs, tastes, and budget. If you know you have to stretch your money for the week, meal planning can really pay off since you can avoid overbuying.
• Use recipes with common ingredients. Using the same ingredients for multiple meals doesn't mean they all have to taste the same. Using different herbs and spices can turn common ingredients into meals with different flavors. If your favorite protein is chicken, cook one whole chicken and use it for several different dishes. You can have chicken and vegetable stir fry one night and chicken fajitas another night.
• Find ways to stretch a recipe. You can stretch meals by making dishes that freeze well. Search online for delicious healthy recipes like soups and casseroles that are budget-friendly and easy meals to stretch. For example, make a large batch of vegetable soup or white bean chicken chili that can last throughout the week, or freeze the leftovers to have later. You'll also spend less time in the kitchen than if you make a different meal every night.
#2: Shop With a List
After planning a weekly menu, make a shopping list with only the ingredients you need. A shopping list helps you shop easier and faster and reduces impulse buys. You will most likely only take home the items you need. Creating a shopping list will also help you avoid extra trips to the grocery store to buy forgotten items.
Consider buying dry goods such as beans and grains in bulk to save money and keep your pantry well-stocked for future meal planning.
#3: Buy Frozen or Canned
Frozen and canned, fruits and vegetables, can be a healthy and less costly alternative to fresh produce. Not only do they cost less, they will last more. Always select canned options that come in water and not syrup and preferably low in sodium. Be sure to check the nutrition label for added sugar or salt and avoid those. Also avoid frozen options that come in butter or cream sauces. This helps you avoid extra sugar, salt, and empty calories.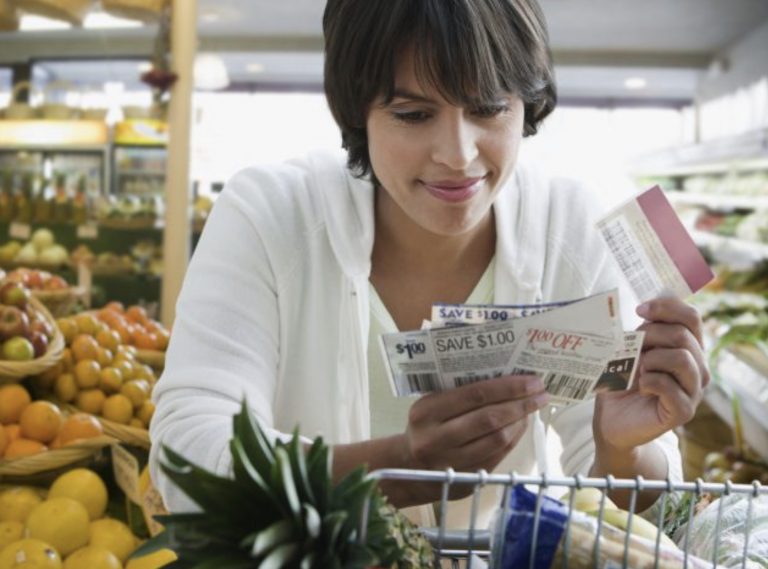 #4: Cut Cost With Coupons
There are over a billion coupons available each year and they are a great way to save on your grocery bill. You can search for coupons online or clip them from newspapers and ads. Since you'll have your shopping list planned out, finding the right coupon can be easy.
When a coupon is not available for the item on your shopping but a similar one, like blueberries and strawberries, consider making the swap and save money. Buying what's on sale for the week and adjusting your menu accordingly can be a big money saver.
#5: Buy Store Brands
Almost every major grocery store chain has a generic brand on their shelves nowadays. Buying generic or store brand items can save you 20% to 30% on your food bill. Items like canned tomatoes, milk, olive oil, and frozen fruits and vegetables are usually available in a cheaper store brand version.
Just be sure to compare the ingredients list and nutrition facts panel to make sure you're not getting a product with added ingredients. Learning which store brands your grocery store carries can help you reduce your total at the cash register.
#6: Try Growing a Garden
You don't necessarily need to have a yard to grow a garden. Many fruits, vegetables, and herbs can grow in pots on patios or balconies. Growing your own fruits and vegetables will not only help you save money but will get you the freshest produce at your fingertips.
Once your veggies and fruits start to grow, you will see the savings and also feel proud of your agriculture achievement.
Committing to a healthy lifestyle can bring some challenges. Having a higher grocery bill can be one of them and one of the reasons people give up on it. We hope these tips encourage you to get started and help you stay on track.
We hope these tips help you prioritize nutrition while eating on a budget. Let us know how it goes in the comment section below.