Memorial Day Reflection Service
May 28, 2021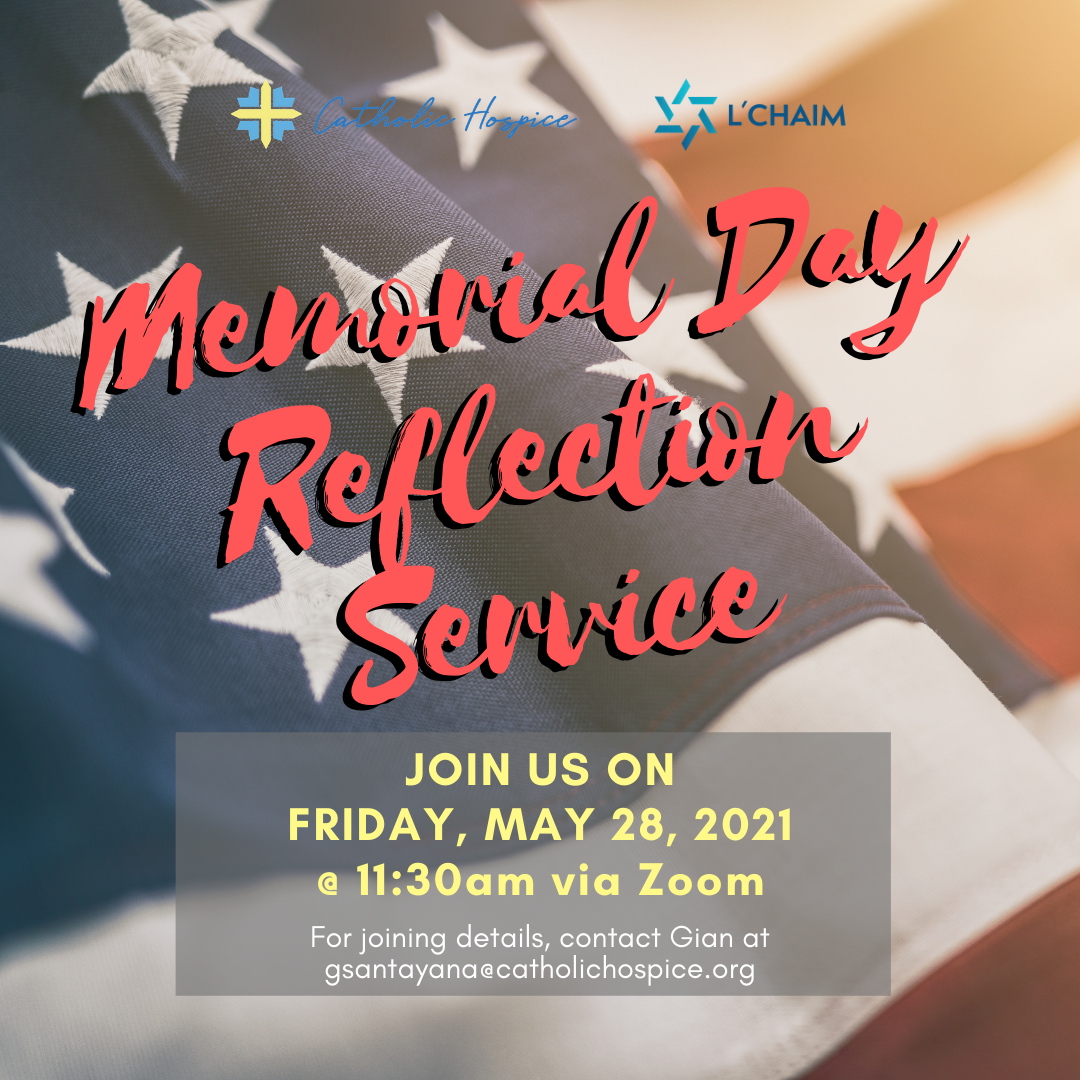 We would like to thank everyone who participated and joined us in today's special Virtual Memorial Day Reflection Service! If you were unable to join, we recorded our service for you.
As we celebrate this upcoming Memorial Day holiday, may we keep in mind and in heart all those who have served and sacrificed themselves for our safety and freedoms. A special thanks to those who serve us today, and we cannot forget about their beloved families for their sacrifices as well.
In addition, may we especially remember all our loved ones who are no longer with us. We pay special tribute to all these people.
From our Catholic Hospice family to yours… Have a safe Memorial Weekend!