Meet Rosa Hammer
May 11, 2021

Catholic Health Services is fortunate to care for amazing patients every day throughout its four medical campuses and there are patients who leave an indelible mark on the healthcare staff and anyone who meets them. This was the case with Rosa Hammer.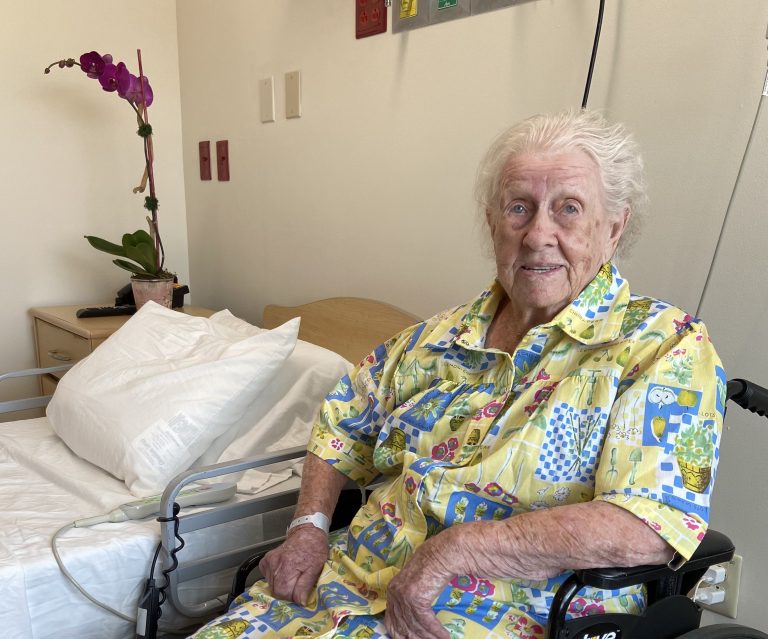 At 101 years old, Rosa still maintains her broker's license and works with the Keyes Company in Miami Lakes. After her latest surgery at Doctor's Hospital, she requested to be transferred to Saint Catherine's West Rehabilitation Hospital (SCWRH) where she had previously been cared for 10 years ago. Rosa remembered how everyone she interacted with back then was very qualified and caring and she was happy to see nothing had changed in over a decade.
She was most grateful to be able to receive the COVID vaccine while at SCWRH. Rosa worked until the pandemic started and she hopes to be able to return to the office once everything goes back to normal. Getting her COVID vaccine through Catholic Health Services is the first step in that direction. Other than returning to work, the first thing she plans to do is visit a nursery to buy new plants or orchids, which are her favorite.
Her secret?
"I eat very little processed food, I cook all my own food. When I go out to restaurants, I do it to socialize, not necessarily to eat."
Rosa moved to Miami in 1955 when her husband who was in the AirForce was transferred from Tokyo. She has lived in Miami ever since and loves it because of the diversity in culture, food and people this city has to offer.
Growing up during the Great Depression, she experienced poverty first hand and learned to appreciate what truly matters in life. People keep her going. Real estate is a people business and it fulfills her to help someone find a home they love and can afford. She has a great family of friends and although she lives alone, her friends take exceptionally good care of her.
Her best friend and caretaker, Allan Pelaez, came into her life 18 years ago when she was 83 years old and they started working together as she became his mentor.
Alex Ruiz – her boss at Keyes Company in Miami Lakes – is another special person in her life who has always helped her when she has had a downtime. She hopes to be able to get back to the office soon.
It's easy to see right away that Ms. Hammer is an exceptional woman that changes anyone's life she touches. Her life story is a breath of fresh air during these challenging times when it's hard to see the light at the end of the tunnel sometimes.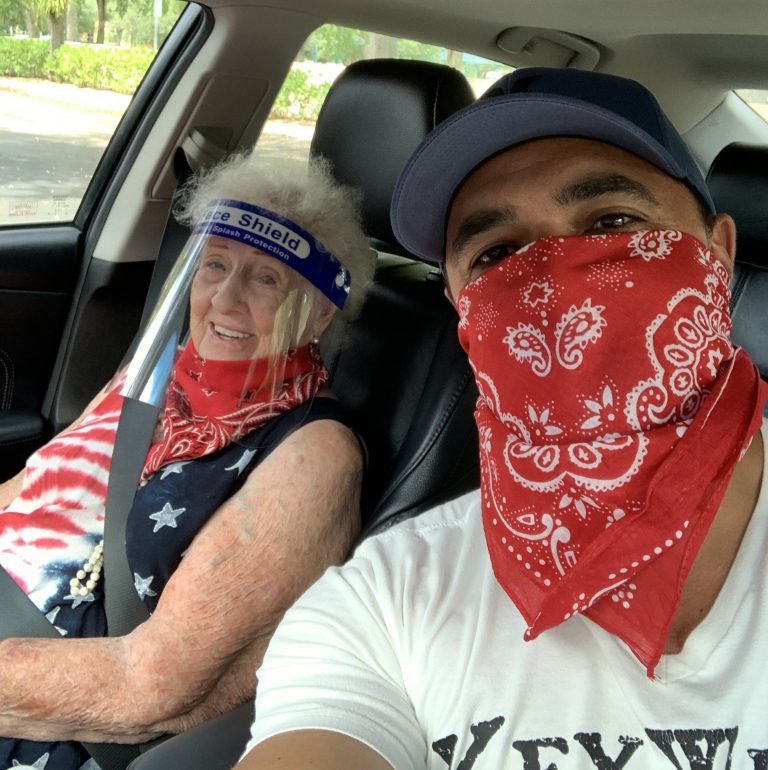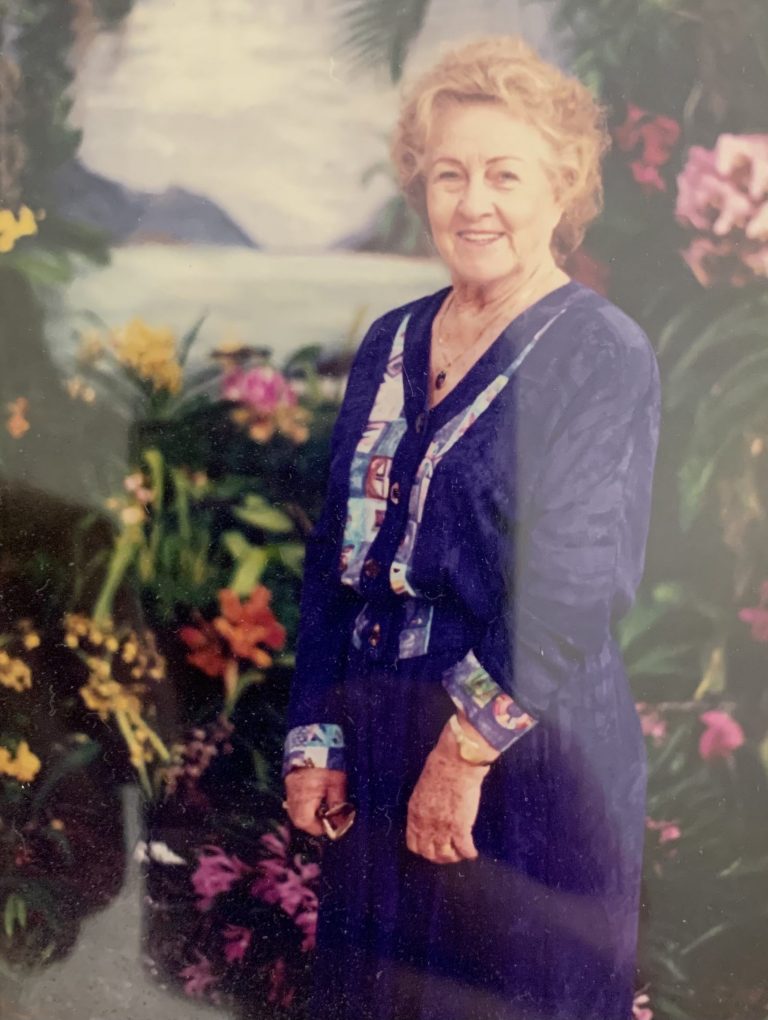 "Everything always gets better. There's been bad times but always good times after. I've lived long enough to know."
Rosa's hobbies include stained glass and orchids. She worked with stained glass for 20 years, creating over 100 pieces. She has also been growing orchids for 30 years. In the last six to seven years before the pandemic, she has made several trips to different countries such as South Africa, Malaysia, Indonesia, China, Canada, Japan and Thailand for orchid shows with Bob and Mike from R.F. Orchids Nursery in Homestead. She describes it as a wonderful experience and loves learning about orchids.
Rosa says she feels blessed to have come to SCWRH to receive top of the line care but it's really the staff at this facility who feel blessed and honored to have been able to look after her during her recovery.