Meet Manuel Mendoza, Chaplain
October 31, 2020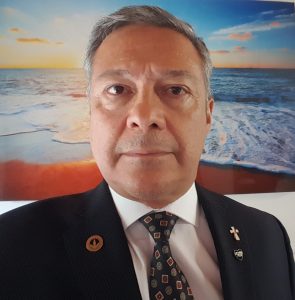 Every day when I wake up, I am very glad that I have a new day of life. Each day, I ask myself: How can I be a better person today? How can I serve the people around me? How can I be a better Christian and help my neighbors feel the love of God for them? I especially think about those who are in need, suffering, who are facing death and the loss of someone they love, and now, this "new normal" due to COVID-19.
I believe I can provide them the support that they need, but sometimes, the bigger question to ask is: What's the best way to help them? What tools and skills can I offer to help them improve their ability to face pain and suffering? I consider it very important to hear how and what they feel. I also consider it important as my role as chaplain to help those I serve remember that they are children of God and that God loves them. They are loved and protected by the Almighty God, who is supporting them and giving them his Holy Spirit, which is a spirit that can strengthen them, enlighten them, and console them. Through this, they can feel the peace of the Lord that can help them also feel calm and quiet in front of their pain, suffering, and eventual death.
I pray every day that Jesus, alive, continues to give his Holy Spirit to help the people around me and that I can transmit part of his infinite love to them, especially in their darkest times.