Meet Dr. Brian Kiedrowski
July 26, 2020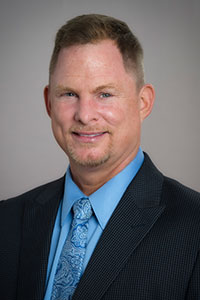 Chief Medical Officer, Catholic Health Services
Dr. Kiedrowski leads all clinical operations of the non-acute continuum. Working with a current medical staff of over 400 physicians and clinicians, he leads program growth and development, integrating health systems, coordination of patient care, technology acquisition and implementation, process improvement, and regulatory compliance. He works closely with the CHS executive team to assure a clinical presence in management decisions to build sustainable organizational improvement by delivering excellent patient care.
Dr. Kiedrowski joined the organization with a rich background in internal medicine, geriatrics, and palliative care. Dr. Kiedrowski is board certified in multiple specialties and a certified physician executive. He has held prominent physician leadership positions in our community, most recently as chief medical officer at Miami Jewish Health Systems for 10 years and prior to that engagement as vice president and medical director for Catholic Hospice. Through his career, he has also held medical director posts in other skilled nursing, assisted living, and retirement communities.
The leadership and guidance of Dr. Kiedrowski have been essential for Catholic Health Services in dealing with the COVID-19 pandemic to minimize impact to our residents and staff.