May is Better Speech and Hearing Month
May 31, 2020

Did you know that May is Better Hearing and Speech Month?
The American Speech-Language-Hearing Association (ASHA) created this special event in 1927 to raise awareness and promote understanding of hearing health and communication disorders.
This year's theme is Communication Across the Lifespan to encourage hearing loss screenings, promote hearing loss prevention, and motivate people to seek treatment for hearing- and speech-related issues early on.
According to the Center for Hearing and Communication (CHC), hearing loss affects 48 million Americans. If you suffer from hearing loss, it's important to get help now, before it leads to further complications. When left untreated, hearing loss can influence both your mental well-being and your physical health. All of the following health problems are related to untreated hearing loss:
Social isolation
Loneliness
Depression
Cognitive decline
Dementia
Fatigue
Heart disease
Diabetes
Balance issues
Migraines
Hearing loss from noise typically develops slowly over time. It's important to help children form healthy hearing habits so that they continue those practices into adulthood and the workplace. Now that children are spending more time indoors due to COVID-19 and inevitably spend more time in front of the TV or computer screen, parents should pay close attention to the volume on their devices.
Children and teens who develop healthy hearing habits early on can help to protect their hearing for life!
Protect your hearing (and your family's hearing) with these three steps:
Lower the volume.
Move away from the noise.
Wear hearing protectors, such as earplugs or protective earmuffs.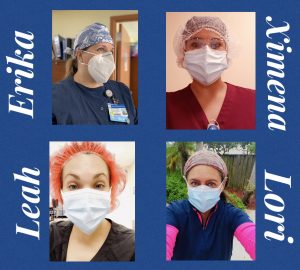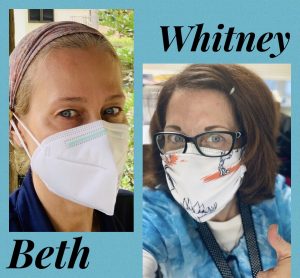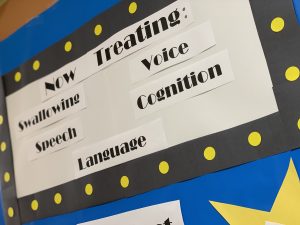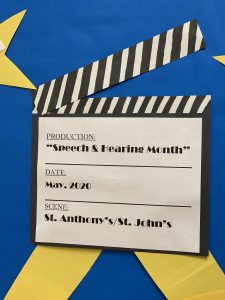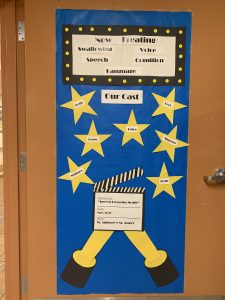 St. Anthony's Rehabilitation Hospital team celebrated with a Hollywood theme this year. "I wanted to honor my staff who are all "stars", for all their exceptional dedication and clinical excellence they bring to the patients they serve every day." Whitney D. Payne, M.S., CCC-SLP, Speech-Language Pathology Manager.
Our wonderful Speech and Language Pathologists at Catholic Health Services go above and beyond for their patients and are worth celebrating every day.