Camp Erin Family at Tree Tops Park In Davie!
July 31, 2023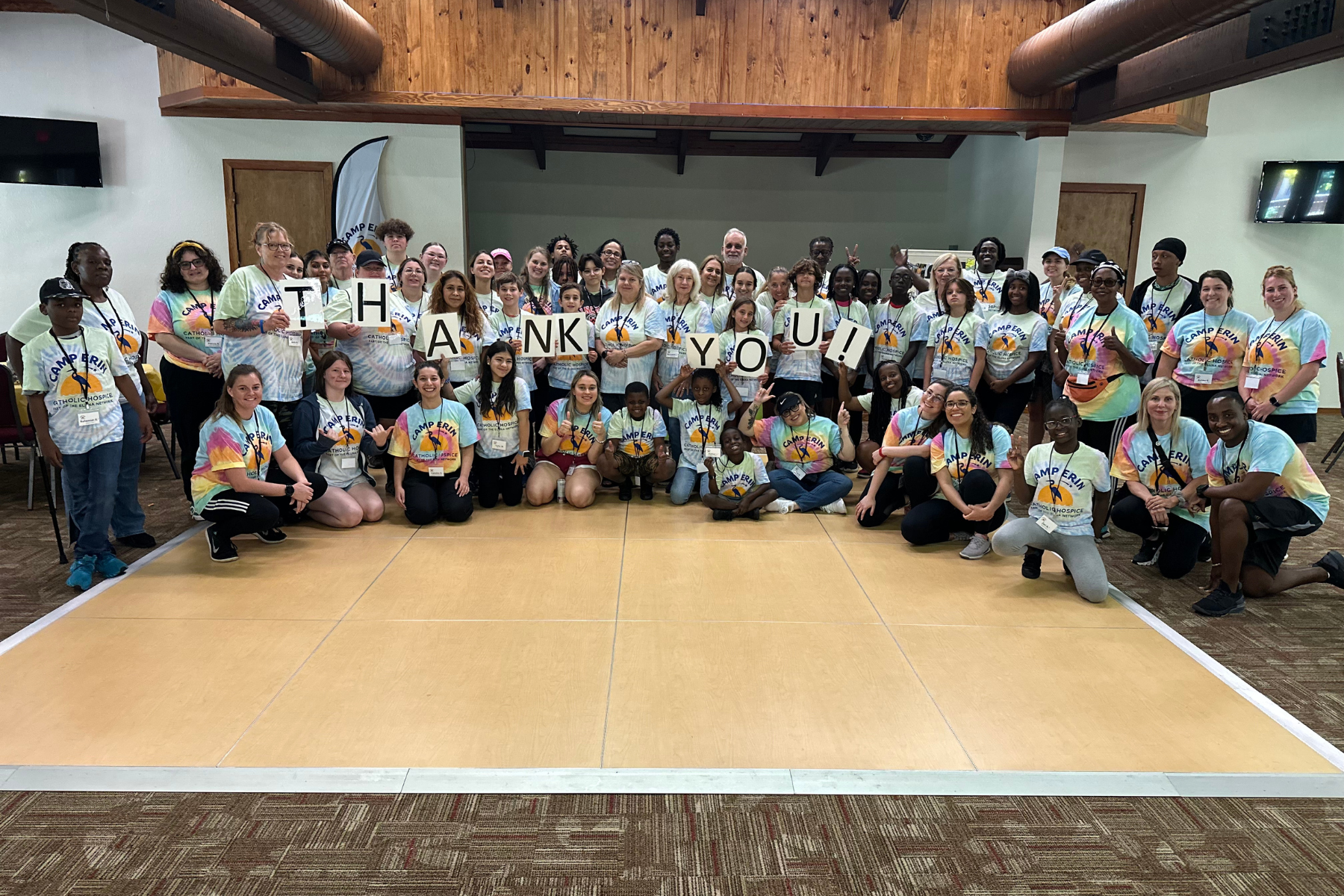 This past Saturday, July 29, 2023, we had a successful first Camp Erin Family Camp at Tree Tops Park in Davie! Our Camp Erin South Florida team made up of our Catholic Hospice Bereavement Team and Volunteer Department supported 15 families (46 adult and youth campers) who have experienced the loss of someone significant to them within the last three years. The day was filled with several activities to help families process and find ways to express their grief, while strengthening their family relationships.
We'd like to share a special recognition to our volunteers who ranged from our own Catholic Hospice volunteers, students from Nova Southeastern University Medical School and Marriage and Family Therapy program, Florida International University undergraduate Psychology program, and Barbara Medina and Josiah LeBlanc from Fred Hunters Hollywood.
We'd also like to thank Fred Hunters Hollywood for their generous donation supporting our camp and especially Brave of Heart Fund for this opportunity in providing a family camp to our South Florida community!
For more information about Camp Erin South Florida, please visit our website at www.camperinsouthflorida.org or contact our team at CampErin@catholichospice.org.