Celebrating Physical Therapy: Restoring Lives and Hope
October 6, 2023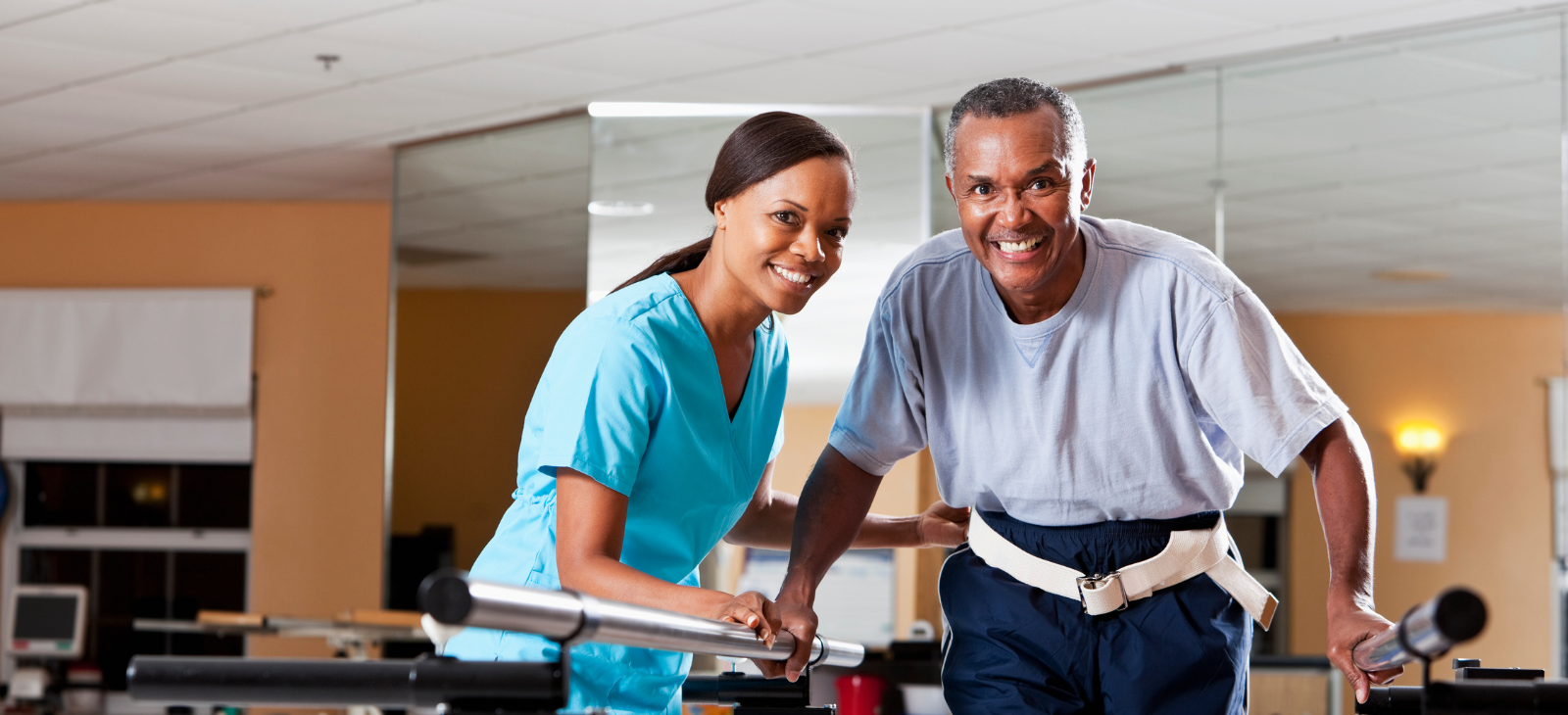 October is a special month for all of us at Catholic Health Services as it marks National Physical Therapy Month. It's a time when we recognize and celebrate the incredible contributions of our dedicated physical therapists and their positive impact on our patients' lives. With a mission to provide the highest quality care, Catholic Health Services proudly operates two inpatient rehabilitation hospitals in Miami-Dade and Broward counties.

Physical therapy plays a crucial role in the recovery and well-being of individuals with various health challenges. Whether it's helping a stroke survivor regain strength, assisting an athlete in their journey back to the playing field, or supporting an elderly patient in maintaining their independence, physical therapists are healthcare professionals who empower individuals to live their lives to the fullest.
Our Inpatient Rehabilitation Hospitals:
Catholic Health Services is committed to providing comprehensive rehabilitation services to our communities. In line with this commitment, we operate two state-of-the-art inpatient rehabilitation hospitals:
St. Catherine's West Rehabilitation Hospital (Hialeah Gardens):
Located in the heart of Hialeah Gardens, St. Catherine's West Rehabilitation Hospital is a beacon of hope for those seeking recovery. Our experienced physical therapy team here specializes in a wide range of conditions, from cardiac and neurological disorders to post-surgical rehabilitation. With cutting-edge technology and a patient-centered approach, we help individuals rebuild their lives one step at a time.
St. Anthony's Rehabilitation Hospital (Lauderdale Lakes):
In Broward County, St. Anthony's Rehabilitation Hospital is a symbol of compassion and excellence in rehabilitation care. Our physical therapists are dedicated to assisting patients in regaining their strength and independence. Whether it's helping someone recover from a traumatic injury or providing ongoing support for chronic conditions, we are here to make a difference.

At Catholic Health Services, our physical therapists are not just professionals; they are compassionate caregivers who are genuinely invested in the well-being of our patients. They work hand in hand with each patient to create personalized rehabilitation plans that address their unique needs and goals. It's this individualized care and unwavering dedication that set our rehabilitation hospitals apart.

This Physical Therapy Month, we celebrate the remarkable journey of recovery and transformation that our patients embark on with the support of our physical therapy teams. Catholic Health Services extends its deepest gratitude to our physical therapists for their exceptional commitment to healing and hope. Together, we look forward to continuing our mission of restoring lives and improving the well-being of our communities. If you or a loved one ever need rehabilitation services, remember that Catholic Health Services is here to provide the care and support you deserve.
You can learn more about our rehabilitation services and the facility closest to you at www.catholichealthservices.org/rehabilitation/