COVID-19 Vaccine Booster Shots
January 4, 2022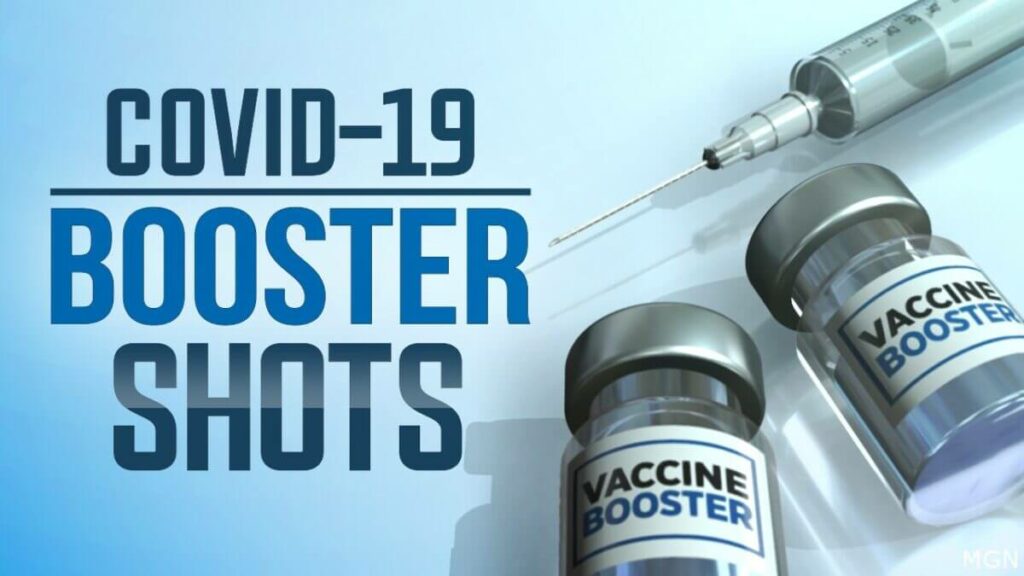 Although COVID-19 vaccines remain effective in preventing severe disease, the CDC now recommends booster shots to increase immune response and increased protection against getting infected with COVID-19, especially in people ages 65 and older.
You may wonder why you need a booster shot. The CDC says that "studies show after getting vaccinated against COVID-19, protection against the virus and the ability to prevent infection with variants may decrease over time and due to changes in variants."
Needing a booster shot does not mean the vaccines are not working. COVID-19 vaccines are working well to prevent severe illness, hospitalizations, and death but there is a reduction of protection over time against mild and moderate disease, especially among certain populations.
For some immunocompromised children aged 5–11 years old, CDC now recommends an additional dose of the Pfizer-BioNTech COVID-19 vaccine to complete the primary series – a total of three doses.
CDC also now recommends booster shots at 5 months after the completion of the primary series of Pfizer-BioNTech COVID-19 vaccine for those aged 16 and older.
Three COVID-19 vaccines are authorized or approved for use in the United States to prevent COVID-19.
Pfizer-BioNTech or Moderna (COVID-19 mRNA vaccines) are preferred but you may also get the Johnson & Johnson's Janssen COVID-19 vaccine
Vaccines, masks and testing are our best tools to help us fight Coronavirus and its variants.