CHS Successfully Completes First Monoclonal Antibody COVID-19 Treatment
August 20, 2021

Catholic Health Services remains committed to the care and recovery of its patients and residents by providing cutting edge medical management and successfully completing its first monoclonal antibody COVID-19 treatment at St. Catherine's Rehabilitation Hospital Covid Unit. This treatment acts like a body's own antibodies to help the immune system quickly fight the virus before it causes great harm or hospitalization. Joi MacMillon, Director of Nursing for CHS, led the fantastic nursing team in the implementation of the treatment.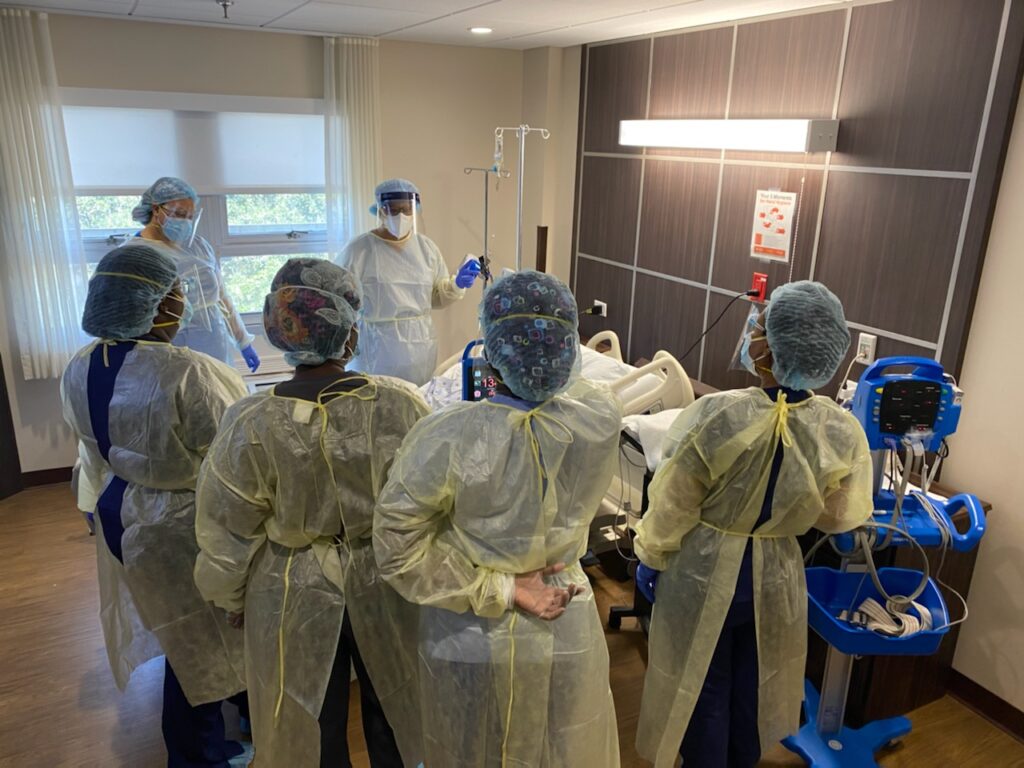 "The expectation is that the patient will recover from Covid-19 without experiencing any life-threatening complications and it will allow the patient to return to the nursing home setting and prevent a transfer to the acute care hospital. Usually, patients who receive the treatment feel better the next day and continue to progress." says Joi.
This is the first time a CHS hospital uses Monoclonal Antibody Therapy, and according to Joi, the goal is to continue to use this treatment on patients that meet the criteria on an ongoing basis. "We aim to stay current with the latest in treatment options for the care of COVID-19 positive patients/residents. The ability for us to remain on the forefront of safely providing for recovery and wellness for our patients and residents will help us to continue our CHS mission. You are safe in our care!"
According to the FDA, Monoclonal Antibody Therapy is the only treatment designed to prevent critical complications of infected people and hospitalization; but it is not a substitute for the three approved vaccines which remain the only medical intervention able to prevent infection with the virus.