Casa Sant' Angelo Groundbreaking
September 24, 2021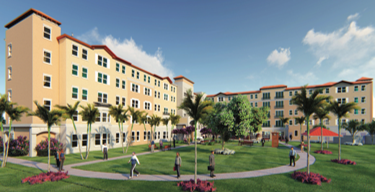 On Thursday, September 23rd Catholic Health Services, celebrated the groundbreaking of Casa Sant' Angelo, a high-quality affordable senior living community located in Miramar for seniors who are 62 years and older. it is the first development to use the new city code in Miramar that provides Impact Fee Waivers to affordable housing.
The mid-rise building offers 113 one- and two bedroom units. Showcasing a scenic courtyard with a fountain view, the property includes a community room, library, computer room, and dedicated spaces for gathering. Additionally, the location is close to restaurants and shops. The property is expected to be completed in October 2022.
"It's an honor to be working alongside our partners to make the dream of Casa Sant' Angelo a reality," said Scott Kriebel, Vice President of A|P Communities. "We look forward to developing a community that serves its senior residents well, making them feel right at home."
Also part of the team are long term CHS partners Gallo Herbert Architects and JWR Construction Services.
"We are very excited about the addition of Casa Sant' Angelo to our portfolio of communities for low-income independent seniors. The demographics of this location are a perfect fit for the services CHM provides and gives us an excellent opportunity to extend the Catholic Health Services' Mission into this pocket of our community. We thank all our hard-working partners for making this project possible and look forward to opening the doors to our new senior neighbors very soon!", shares Ardy Pallin, President and CEO of Catholic Health Services.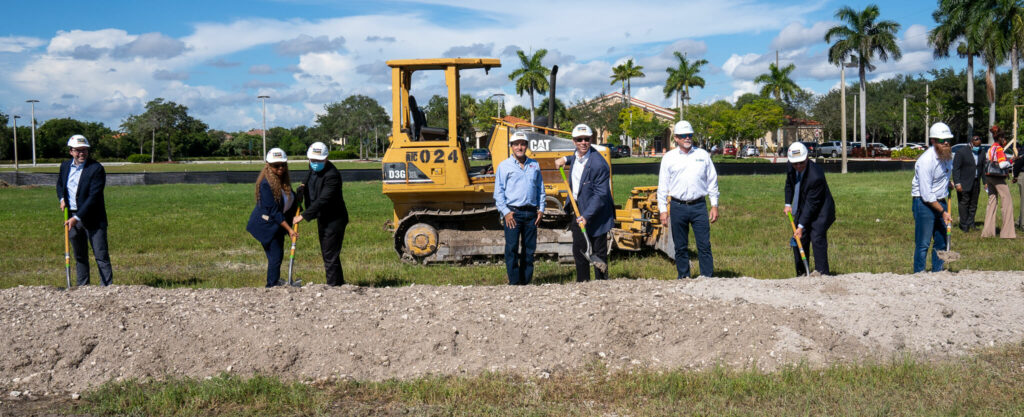 This will be the third new housing community for Juana Mejia. VP Housing Development and Operations since she joined Catholic Health Services and Catholic Housing Management. She has also managed $25 Million in renovating and upgrading four existing properties, making them more comfortable, safer and more attractive for the residents.
Catholic Housing Management develops, owns, and manages a housing portfolio of 17 housing developments with over 2,300 elderly affordable units in Miami-Dade and Broward counties, and a history in the community of over 45 years.
For more information please contact, housing@chsfla.com. Or call us at 305-757-2824 ext. 55
To see more pictures on this event, please visit our photo gallery.