Villa Maria West Skilled Nursing Facility
8850 NW 122nd Street
Hialeah Gardens Fl, 33018
(305)351-7181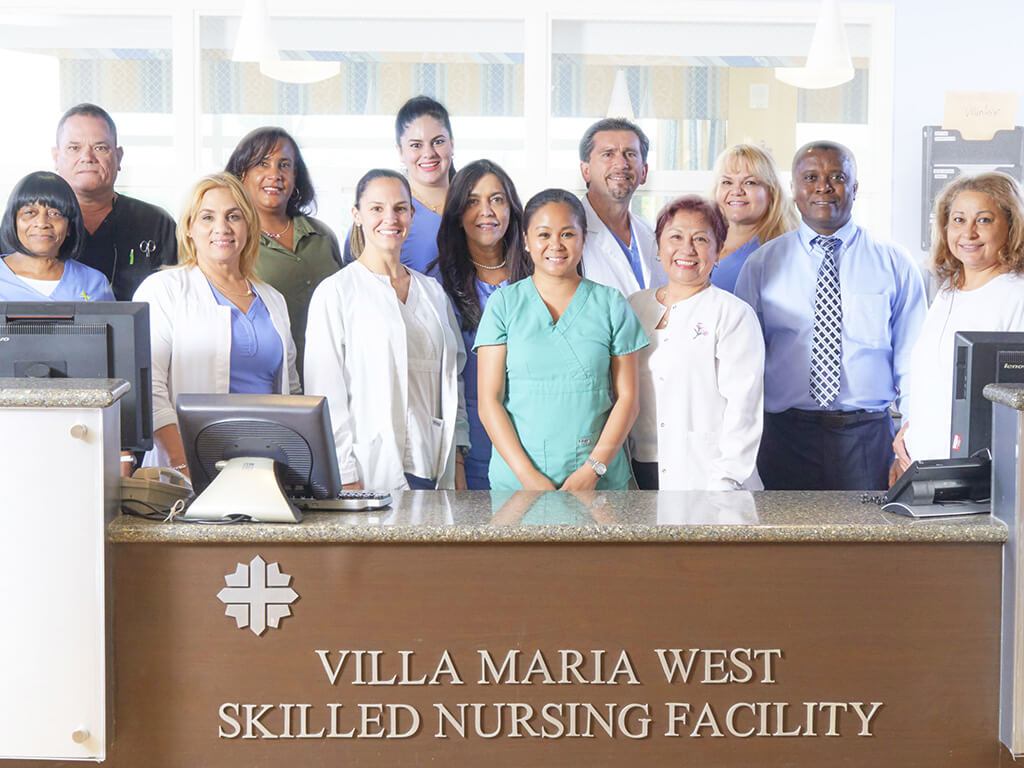 Take a video tour
To learn more about your loved one's daily schedule and activities, please visit the CHS Town Square below.
Villa Maria West is a state-of-the-art facility that offers 13-private and 14 – semi-private rooms in an environment that is on the cusp of technological innovation.
For most of our resident's rehabilitation is a key factor in their recovery; therefore, Villa Maria West has the latest therapy equipment and a staff of caring, skilled technicians to assist you or your loved one to reach the highest practicable outcome.
Some Amenities Include:
Large spacious dining area where residents are encouraged to interact and socialize
Meditation Room that provides a sanctuary for all denominations of religion
Aquatic Program which is designed to augment treatment and maximize recovery.
Villa Maria West Skilled Nursing Facility offers a unique opportunity in what is normally a challenging time for most, if not all who require our assistance. We are dedicated to making you or your loved ones feel at home.