St. John's Nursing Center
3075 NW 35th Ave
Lauderdale Lakes Fl, 33311
(954) 739-6233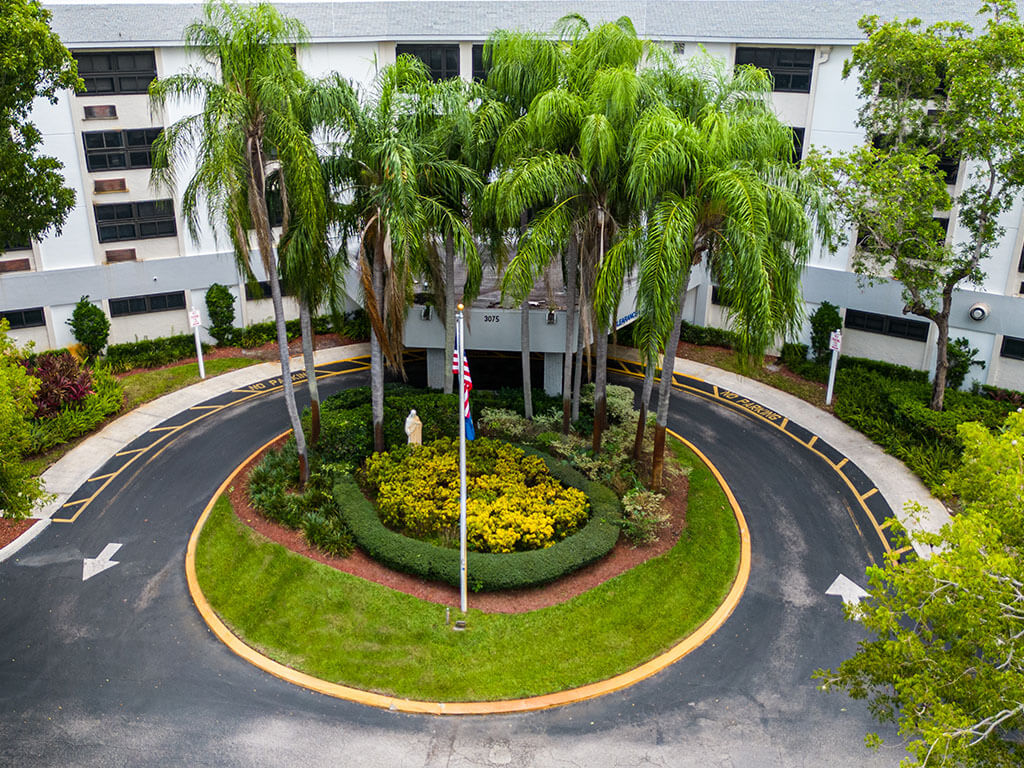 Take a video tour
To learn more about your loved one's daily schedule and activities, please visit the CHS Town Square below.
St. John's Nursing Center provides high-quality nursing care and rehabilitation services for the most complex cases. Our caring team of professionals is dedicated to providing the best available health care in a comfortable environment.
St. John's Nursing Center houses 181 beds and is located Catholic Health Services North Campus with ample recreational areas in beautifully landscaped settings. St. John's Nursing Center offers a high nurse to patient/resident ratio and takes pride in a staff that is professionally trained to manage special needs such as wound care, infusion therapy, pain management, and palliative/comfort care. Short-term skilled nursing services are also available to our rehab patients and can include IV therapy, wound care, medically complex care and more.
We provide rehabilitation and nursing care for patients who require short-term recovery following an acute illness or accident. St. John's skilled nursing unit also helps patients who may be bedfast, or who require treatment of chronic conditions as well as assistance with the activities of daily living for extended periods of time. Our programs are run under the supervision of highly qualified medical directors. The medical directors are in consultation with the patient's primary physician to monitor and implement the specific medical or rehabilitation protocols prescribed for the individual.
Medical services and areas of expertise:
Aquatic Therapy
Total Knee/Total Hip Replacement
Intra-venous Nutrition
Hydration Program
Antibiotic therapy
Wound Care
Post CABG (Coronary artery bypass graft/open heart surgery)
Central Line/Port Maintenance
Continuous Passive Motion Machine
G-Tube Feeding
Ileostomy
J-Tube
Bi-Pap/C-Pap (Positive Airway Pressure)
Anti-coagulant monitor

On-Site Dialysis Clinic:
Our onsite dialysis clinics offers several advantages:
Flexibility and Convenience
Reduce Travel time and Costs
Lower Risk of Infections
Comfort and Familiar Environment
Greater Independence