Since the beginning of the pandemic, less than 3% of our Nursing Center and Assisted Living Residence resident population have tested positive for Covid-19.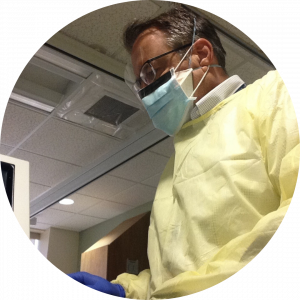 From the beginning of the pandemic, thanks to our rigid prevention protocols in our post-acute facilities, just a tiny fraction of over 600 of our patient and resident population has tested positive for Covid-19.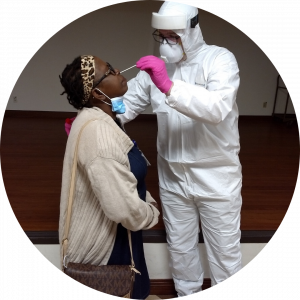 Continuous high-volume testing in our nursing centers and reliable high-quality lab partnerships help us keep our patients and staff safe and healthy. In compliance with new regulations, we've begun testing staff every two weeks.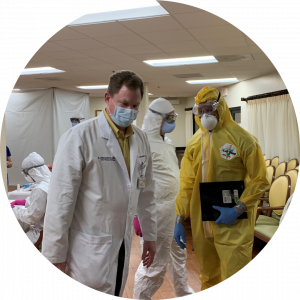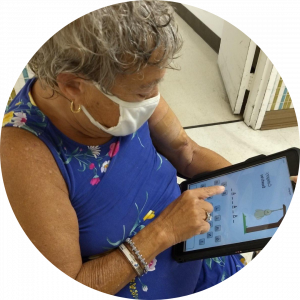 By increasing online communication with families and implementing unique interactive digital activities that residents can access independently, the likelihood of loneliness and depression is greatly decreased. Extra special attention is given to each patient to avoid a sense of isolation.
Daily iPad access
Outside walks
Sensory activities for the low-level functioning residents
Facetime assistance for family contact
Manicures
Craft projects
Daily puzzles
"I love working on the iPad. It is so relaxing. It makes the time go by so fast. My favorite games are video poker and bingo. I love it!!"

Yvonne Deluca