Catholic Health Services has been at the forefront of the COVID-19 response with rigid prevention protocols in our post-acute facilities ensuring the safety of all in our care.
A dedicated pandemic response page was also created to keep patients, residents, families, employees and the community informed of our initiatives. The page also provides valuable resources to maintain good physical, mental and emotional health during this crisis. Learn more about the CHS COVID Response.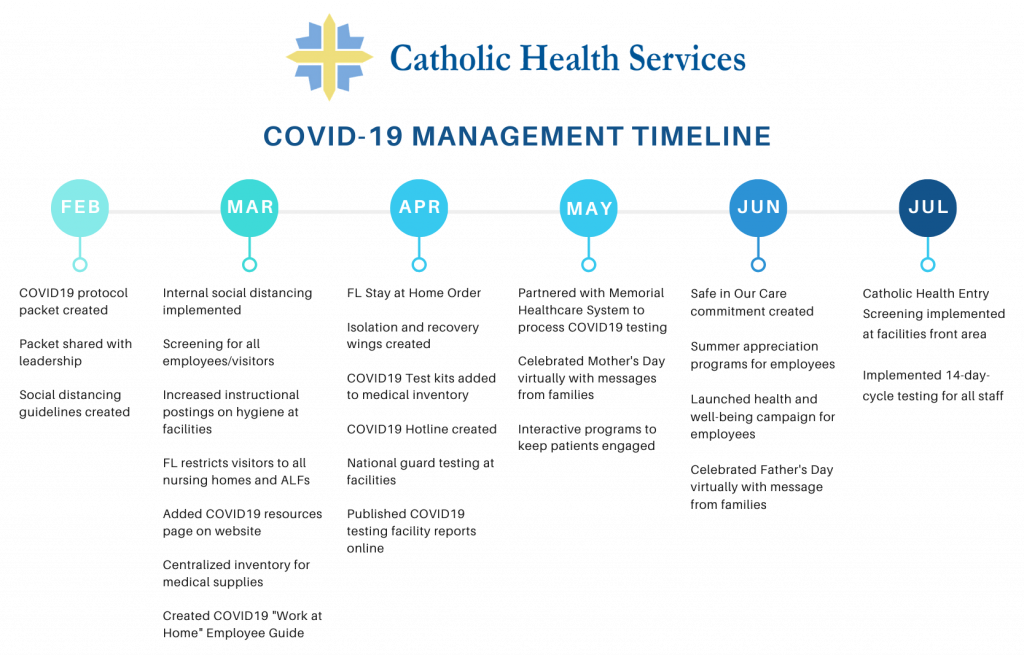 Catholic Health Services has also been at the forefront on transparency, publicly posting all active and pending cases since before mandated by the State, CMS or the CDC.