#ThankfulTuesday
April 20, 2020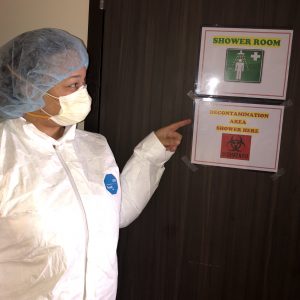 #ThankfulTuesday – "I want to thank Tyana Louis who jumped in and helped open the recovery unit at St. Catherine's Rehab Hospital." Joi McMillon, Regional Director of Nursing.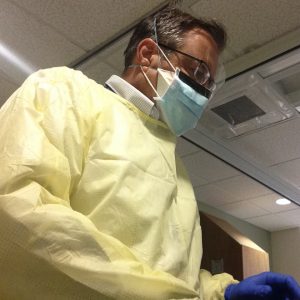 #ThankfulTuesday – We hear the heroic acts of many on the frontline. Art Hoff is a nurse on our Palliative Team who performs the selfless act of taking care of those impacted by the pandemic everyday. Art goes above and beyond to advocate on behalf of his patients by helping them to stay connected with their loved ones from a distance. We are honored to recognize the tireless efforts of Art as he works on the frontline. Thank you for all you do Art, your impact is invaluable to our team!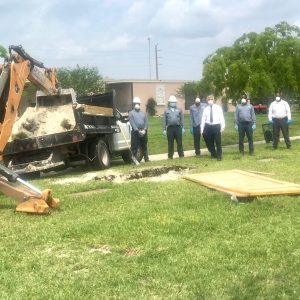 #ThankfulTuesday – This is the Funeral Crew from Our Lady of Mercy. We are especially proud of them in their efforts to help people during this crisis of loss when only 10 family members are permitted at a service. When people are afraid to leave their houses or commanded to stay at home, our staff is reporting for work every day. In particular we would like to recognize Carl Jones, our Ground Burials Manager and Andres Perez, our Customer Service Manager for the respect they give to the needs of all families in scheduling and preparing grave sites for the burials of loved ones. Our Burial crew handles up to 7 in ground burials each day, will assist families in finding locations of their loved ones, and will do their absolute best to fulfill any other customer service needs directed to them. THANK YOU, gentlemen for your dedication!