Catholic Hospice Healthcare Hero Awards
December 6, 2022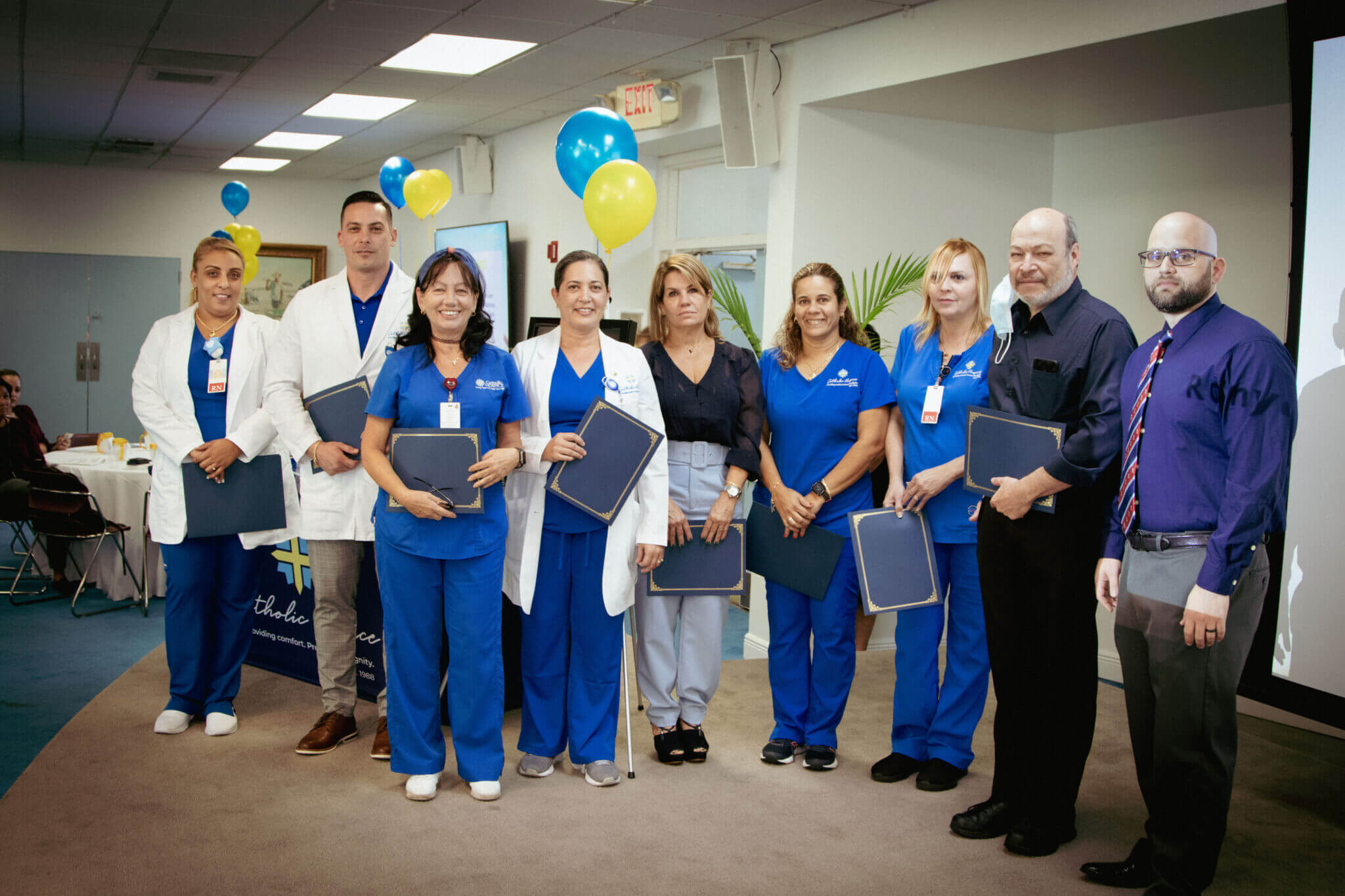 On November 30, 2022, Catholic Hospice celebrated its Healthcare Heroes Awards Ceremony at St. Thomas University in Miami Gardens during National Hospice and Palliative Care Month. Opening remarks were provided by David A. Armstrong, J.D., President of St. Thomas University. We also awarded the Honorable Mayor Daniella Levine Cava with a Community Service Hero Award recipient, received by Susan Holtzman, Older Adult and Special Needs Advocate from the Office of the Mayor.
"Every year, Catholic Hospice recognizes the efforts of our hospice and palliative care employees. We are thankful to come back together in person to celebrate. Thanks to everyone who made the event possible, especially our sponsors StateServ Hospice Link, DeltaCare RX, and vendors."

Dian Backoff, Catholic Hospice Executive Director
Congratulations to the 2022 Healthcare Heroes Awards recipients, as well as everyone nominated for each category! Our employees bring life and the fullness of our organization's mission and vision. Despite the challenges in past years, we continue to emerge together to ensure our patients, even at the end of life, can live fully!
Check out more of our ceremony photos on our Facebook and LinkedIn accounts! To learn about Catholic Hospice and Palliative Care, visit our website.