Pastoral and spiritual care services are integral to the healthcare and services of the Catholic Health Services organization. Pastoral and spiritual care offers healing, sustaining, guiding, reconciling and counseling services. Pastoral care ministry is provided to patients/residents, their families/community, and staff. Pastoral Care is provided to patients, their families, and staff; giving spiritual support with respect for each person's faith, tradition, and spiritual perspective and functioning in an interdisciplinary manner with other healthcare colleagues.
Because the human person is by nature spiritual, pastoral care seeks to honor and facilitate the search for meaning and integrity in the experiences of life including sickness, death, and bereavement, by offering presence, compassion, listening, support and education.
On the main menu sidebar is an introduction of the Directors of Pastoral Care in the CHS healthcare facilities and those responsible for pastoral and spiritual care services at Catholic Cemeteries.
East and West Campus
Villa Maria Nursing Center/St. Catherine's Rehabilitation Hospital AND Villa Maria West Skilled Nursing Facility/St. Catherine's West Rehabilitation Hospital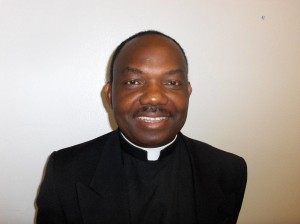 Rt. Reverend Monsignor Parker Ogboe, PhD
Director of Pastoral Care – Villa Maria Nursing Center/St. Catherine's Rehabilitation Hospital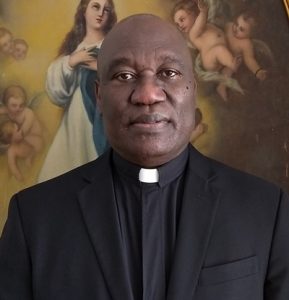 Father Elysee
Chaplain – Villa Maria Nursing Center
North Campus
St. John's Nursing Center, St. Anthony's Rehabilitation and St. Joseph Residence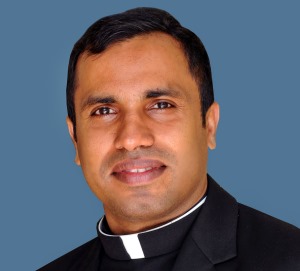 Reverend Antony Vayalikarottu
Director of Pastoral Care – St. John's Nursing Center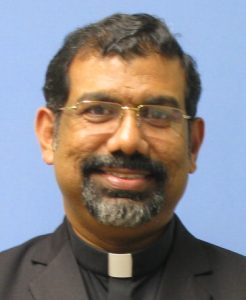 Father Mathew Varghese
Chaplain – CHS North Campus