What is CHS Continuum of Care
and how does it benefit you?
Relying on multiple organizations for healthcare adds extra risk and stress. You must make sure your records transfer correctly and on time. You hope that providers from different places will all communicate well with one another and work together in your best interest. When one service you need is added or changed, it's often on your shoulders to make sure other providers are aware.
CHS Continuum of Care: Peace of Mind.
Our wide range of services and capabilities means that we can care for all your needs right here. We coordinate and centralize our care approach to take the burden off you, making everything seamless – from the start of your healthcare journey with us until you regain your independence.
You'll already have an established, trusted relationship with us: we know you and your health history.
Our teams work closely together: when your needs change, we're all informed.
You enjoy better outcomes and a more satisfying patient experience.
Full Range Of Specialized Services
Choose from any of our four campuses in Broward and Miami-Dade for inpatient rehabilitation hospitals, skilled nursing, assisted living, home health, palliative care and hospice services. Our CHS team cares for each and every patient or resident with love, skill, compassion and respect for human dignity, regardless of race, creed or religious affiliation.
Few area providers can match our comprehensive range of healthcare services, all centralized and coordinated to make every visit seamless for you. Step up to a more effective, satisfying care experience.
Centralized Coordination
One number to call for all your service needs - admissions to utilization and beyond saves time and hassle.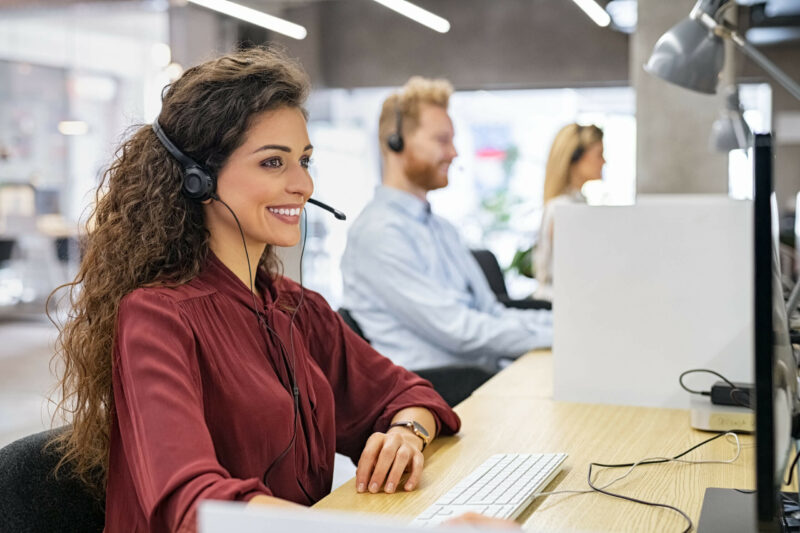 Fewer Readmissions
Well-coordinated care leads to better outcomes, greater accuracy and fewer post-discharge readmissions.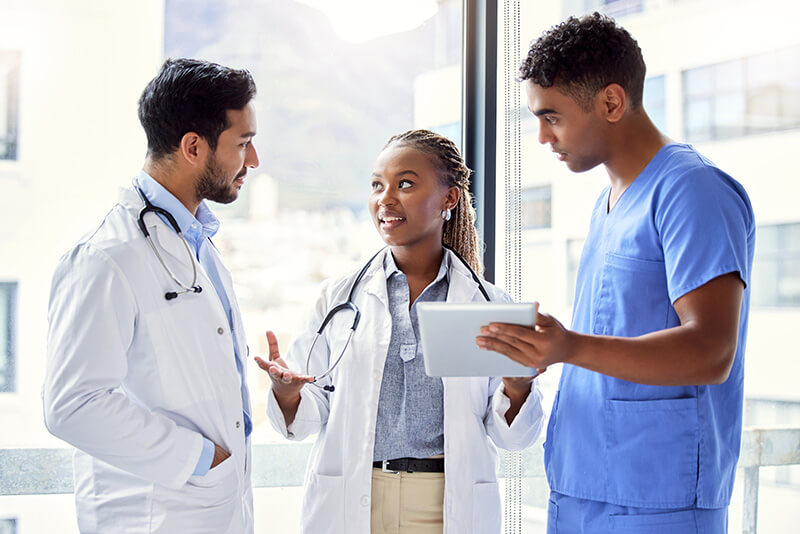 Greater Peace of Mind
Everything you need is here: stroke rehab to dialysis to in-home nursing and more. No shuttling to different third-party providers or hassles of records transfer.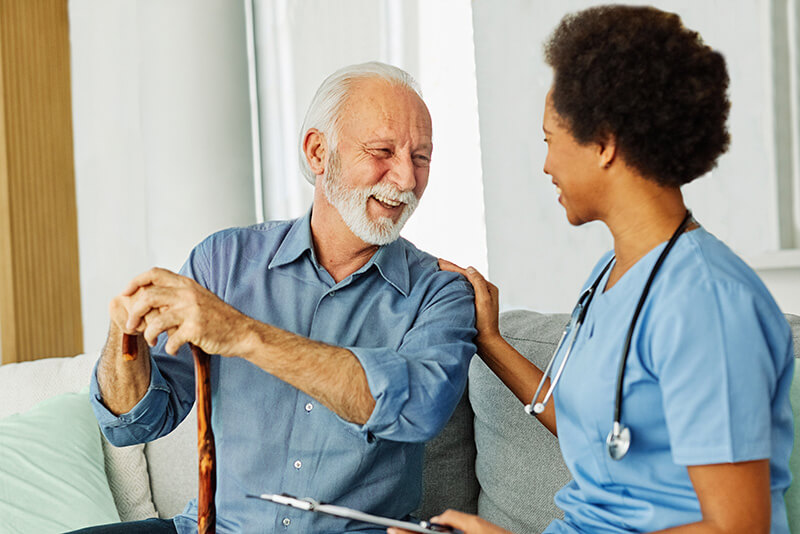 Nationally Ranked South Florida Healthcare Leader
We are the healthcare ministry for the Archdiocese of Miami. As a healthcare leader, we have served the frail and vulnerable in our community for almost 40 years, with a respected reputation for quality care.
Medical campuses

People cared for daily
Staff Caring for You
Latest News / Upcoming Events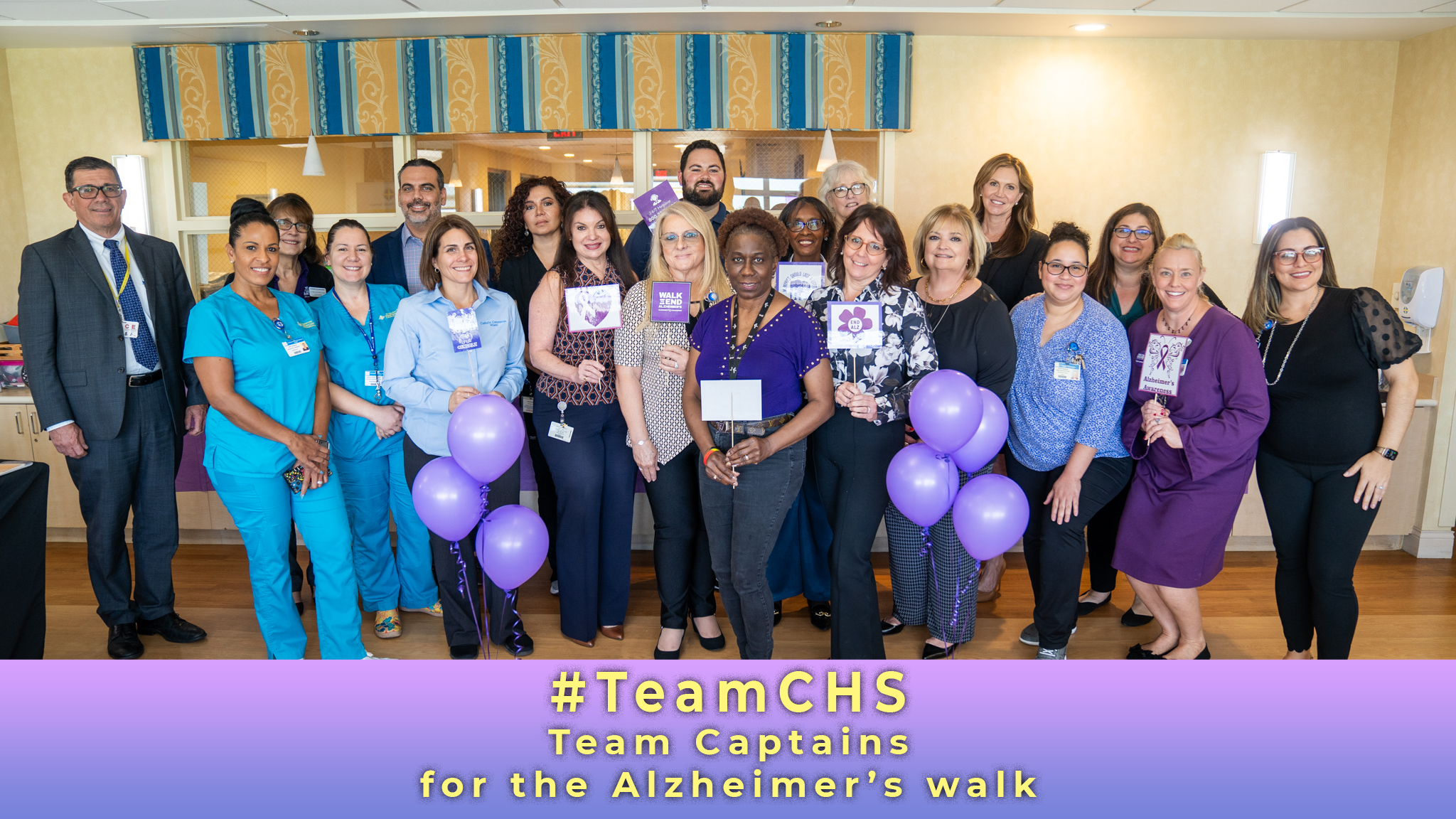 #TeamCHS Captain Kickoff for Walk to End Alzheimer's
Catholic Health Services is proud to be supporting the Alzheimer's Association again this year by sponsoring its Miami Walk on December 16th. Team captains from every campus and service line gathered for an official #TeamCHS kickoff lunch and an information session. Thank you to everyone that attended and the wonderful team at St. Catherine's West […]
Read More from #TeamCHS Captain Kickoff for Walk to End Alzheimer's
You Make It Possible
Catholic Health Services heals, houses, comforts and cares for 7,500 people daily in South Florida – and we couldn't do it without our supporters' love and generosity. Explore our inspiring impact, including almost $25 million in benefits the past fiscal year alone. Help us achieve even more.Explore our inspiring impact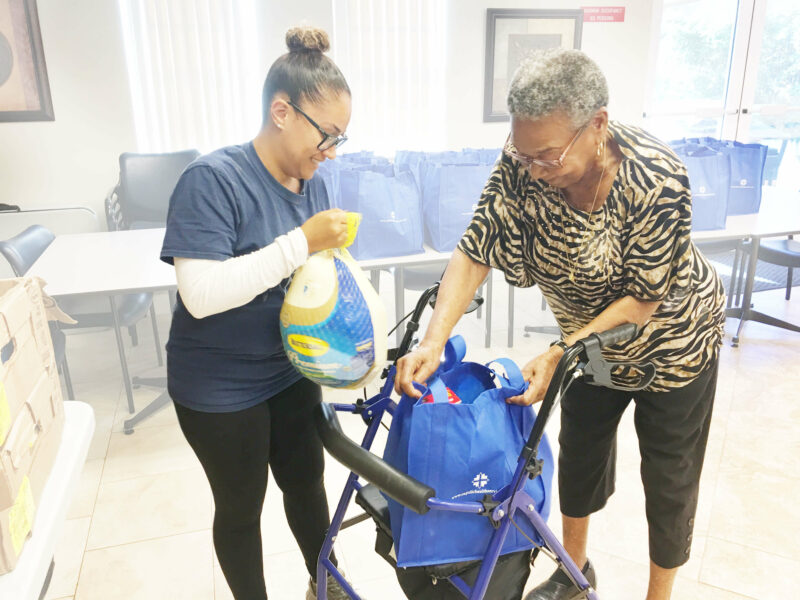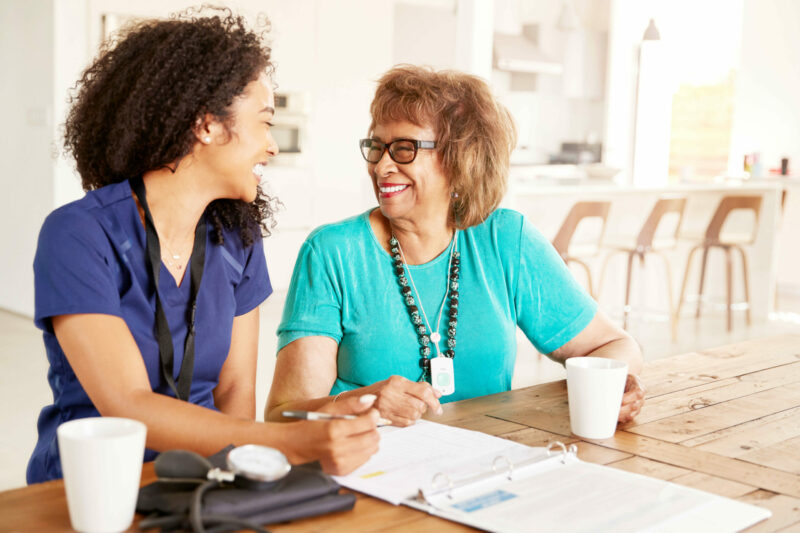 A major illness or injury can leave a person limited in his or her ability to function independently. The simplest tasks may seem like impossible tasks. Rehabilitation is a process that assists patients in learning to take care of themselves again and in achieving the safest and most independent lifestyle possible.
An acute inpatient rehabilitation hospital is a specialized acute care hospital licensed by the State to perform inpatient rehabilitation.. An acute care hospital is a place that takes care of individuals with a serious illness or injury for a short period of time. As an acute inpatient rehab patient, you can expect a minimum of three (3) hours of therapy per day at least 5 days a week, including physical therapy, occupational therapy and/or speech and language pathology. You will be seen daily by your pysiatrist, and other medical consults as needed. In addition, you may receive the services of a psychologist, neuropsychologist,case manager and dietician. You will also be provided 24-hour rehab nursing services. While you may receive many of the same services in another setting, such as sub-acute or skilled nursing, an acute inpatient rehabilitation hospital offers more intense coordinated, interdisciplinary services in order to help you recover more rapidly and increase the likelihood that you can return home.
Generally, a major illness can leave a patient weak and frail. However, stroke, brain injury, and many neurological or orthopedic conditions are among the many we serve. The goal of the acute rehabilitation team can help the person regain his or her strength and independence. When the patient may have preexisting conditions that place them at risk for further complications, the interdisciplinary team develops training that includes families and caregivers to educate them on the safest strategies for mobility, Activities of daily life, and preventing further complications with lifestyle changes. The Admissions department of our hospitals will give you clear guidelines as to the type of patient that would most benefit.
Patients come to us directly or through a variety of referrals, including physicians, health care professionals, insurance companies ,community agencies and personal referrals from friends and families. Before admission, an evaluation is performed to assess:
Diagnosis
Medical Condition
Endurance/Tolerance for activity
Cognition/Ability to participate
Motivation/Willingness to improve
Once we receive the appropriate medical information, evaluate the patient, review insurance and/or consult with the patient's physicians, we determine if one of our Rehabilitation Hospitals is the most appropriate setting for the patient.
Rehabilitation is a custom-designed program for the patient that involves a team of professionals who will see to it that you receive proper training, exercise and practice. Of course, successful rehabilitation requires a great amount of understanding and support from family and friends. That is why we encourage family to become actively involved in the rehabilitation process.
No two people heal or learn at the same pace. How long one can expect to stay in the rehab hospital depends on the individual person and how well they are progressing. Generally, patients remain in rehab for as long as there is reasonable progress being made in several areas of functional ability. If the patient has reached maximum potential or if continued progress can be managed in an outpatient or home setting, discharge arrangements will be made. Patients with orthopedic diagnoses frequently progress well in 7 to 10 days, often continuing therapy at home or as an outpatient for several weeks. Some patients may require a longer stay before being discharged.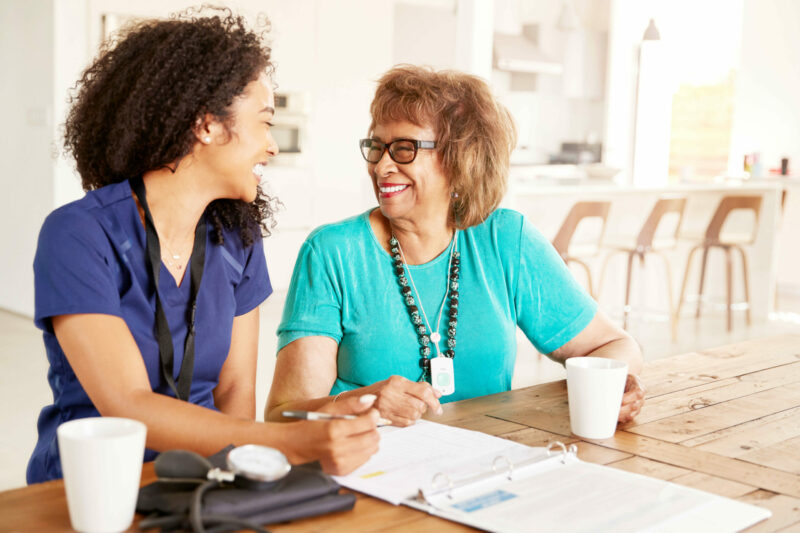 Assisted living is a long-term care option for elders who need a level of assistance higher than that of a retirement community, but not as extensive as a medical or nursing home or hospital. Assisted living facilities provide an independent lifestyle with customized assistance.
Assisted living communities offer a unique combination independent living and care. Unlike nursing homes and other medical facilities, assisted living facilities allow elders to maintain a sense of independence and involvement in a social community, while at the same time provide the assistance with daily life and peace of mind that comes with a professional support team.
Assisted Living communities are suited for residents who need assistance in their daily lives, including preparing their meals, facilitating transportation, maintaining their homes, assisting with hygiene, and managing their medication. Assisted living facilities are also good options for some residents living with disorders such as Alzheimer's, as well as mobility limitations, incontinence, or other conditions common in one's senior years.
Typical amenities available in assisted living homes may include personal care assistance (bathing, toileting, dressing, eating), access to health care and medical services, on-site social and spiritual activities, recreation and exercise facilities, wellness programs, transportation arrangements, 24-hour security, laundry service, and housekeeping.
It should be an integral part of your decision-making process, urge experts at ALFA. When making a major life decision such as choosing an assisted living community, it's important to be an informed consumer. Be sure that as a resident you'll be afforded respect, privacy, religious freedom, the right to voice grievances should they arise, maintenance of your personal finances, and control over health care decisions. Additionally, inquire about internal regulations regarding pets, alcohol, smoking, and other quality of life issues, to see if they correspond with your personal preferences.
Choosing the right assisted living residence takes a lot of research and legwork on your part. It's imperative to compare facilities in terms of unit availability, services offered, cost, and overall philosophy of care. Resources like Seniors for Living empower you to be proactive in requesting information and communicating directly with assisted living professionals. Upon hearing from an assisted living facility's representative, set up tours at residences of interest, observe residents to get a sense of each facility's atmosphere, and most important, be sure your individual needs will be met.
Catholic Health Services Locations
Affiliated Services
Along with specialized healthcare services, we offer 5 child care centers and 18 subsidized senior communities
Early Education And Child Care
Five Miami-Dade Centro Mater Child Care Centers offer innovative care for every age and stage. Safe, nurturing culture builds confident problem-solvers and creative thinkers.
Affordable Senior Housing
Explore 18 choices in Dade and Broward for active, independent seniors - all meticulously maintained to ensure your loved one's safety, engagement and enjoyment.
Catholic Cemeteries
Catholic Cemeteries of the Archdiocese of Miami is proud to celebrate more than 60 years in the South Florida community.